Wincanton's focused community website, providing news and information including a full calendar
Headlines » Sport » Racecourse/Equestrian
New Chairman for Wincanton Racecourse
Tuesday 9 December 2014, 15:13
By Hannah Walker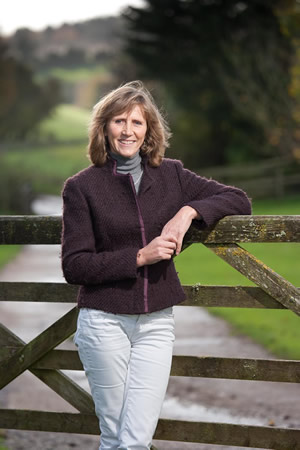 The Jockey Club has announced the appointment of Jo Hepburn as Chairman of its Wincanton Racecourse with effect from 1st January 2015.
A racecourse committee director at Wincanton since 2013, Jo Hepburn has proved herself as an important ambassador for the course locally and among horsemen, and provides helpful support to Wincanton's executive team, led by General Manager, Steve Parlett.
A lifetime's passion for racing runs through Jo Hepburn and her family. She and her sister, Helen Connors, were keen point-to-point riders and her father, Bill Foulkes, was champion amateur jump jockey in 1972 and also rode the winner of the Foxhunters steeplechase at Aintree. Her son Jamie has completed his first season point-to-pointing, finishing with two wins.
Jo Hepburn runs a family farming and equestrian operation from home and has previously worked for the National Trainers Federation and in bloodstock shipping.
She will succeed Guy Henderson who – having been Chairman at Wincanton since 2012 – is joining Ascot Racecourse as its Chief Executive in the New Year.
Also announced is the appointment of Geoff Derham to Wincanton's racecourse committee from 1st January 2015.
An insurance industry executive by profession with a long-term love of Jump racing, after 15 years working with Robert Fleming and Zurich, Geoff Derham was a founder shareholder and executive of insurer, Brightside Company.
Jo said:
"I am thrilled and honoured to have been asked to be Guy's successor at Wincanton. It is a big gap to fill as he has done so much for the racecourse and we will miss him hugely. However, we have a really strong and enthusiastic team and we will all enjoy building on the great legacy he leaves behind."
Guy Henderson said:
"I am delighted for Wincanton that Jo Hepburn has been appointed the next chairman of the racecourse. Jo's love of jump racing and involvement in our locality ideally suit her to lead Wincanton along the next phase of its development as we approach its 150th anniversary in 2017.

"The racecourse committee will also be strengthened in January by the appointment of Geoff Derham as a non-executive racecourse committee director. Geoff's business career in insurance in the south west coupled with his deep knowledge of and involvement in Jump racing will add huge value to the racecourse."
Steve Parlett, General Manager of Wincanton Racecourse, said:
"Jo has been a great addition since she was appointed to the committee last year. She shares the same love of the course that all the team have and is extremely well-known in the local community. I look forward to working with her closely to build on the work Wincanton have done to connect to local people and businesses.

"I would also like to welcome Geoff to the committee. He is an extremely successful local businessman and is a great addition to our already excellent committee. He has strong racing links and will bring great energy and new ideas to the table."
Geoff Derham said:
"Having been a Wincanton race-goer for over 25 years, it's a real privilege and pleasure to be joining the Racecourse Committee and I look forward to providing help and support to Jo Hepburn and the entire team, as and where I can."