Wincanton's focused community website, providing news and information including a full calendar
Headlines » Sport » Racecourse/Equestrian
Gun dog displays and pint-sized racing at Wincanton Racecourse's Countryside Day
Wednesday 17 October 2018, 19:01
By Lucy Johnson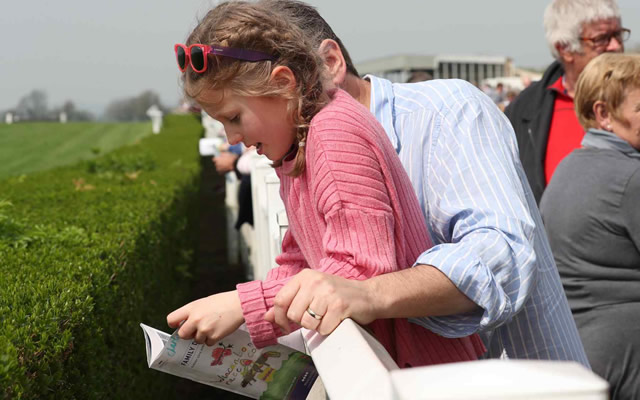 It's the last day of half term for Wincanton's children and the racecourse is hosting Countryside Day on Sunday 28th October, which looks set to be the perfect finale to the holidays.
It's free to attend for everyone under 18 and there will be plenty of entertainment for the whole family. Gamegoers Gundogs' Graham Watkins is bringing a selection of working gun dog pointers, spaniels and retrievers for a fast-moving, informative display showing their training and working abilities.
"We'll bring five dogs in all, two cockers, a springer, a labrador and a pointer. We'll have Spikey the cocker, Gillie, also a cocker, Fizz, an English springer spaniel, Ross, a black Labrador, and Copper who's a Hungarian pointer or Wizla.

"Spikey, our three legged cocker, is a real favourite with everyone. He's fantastic and you'd never believe he was missing a leg. He's the star of show. We'll do a couple of dog displays with all the dogs which will be a lot of fun."

- Graham Watkins, Gamegoers Gundogs
Seven horse races will take place during Countryside Day, starting at 1pm, but there will also be some pint-sized racing courtesy of a team of ferrets whose antics have earned them a country-wide following. They are part of Graham and his family's ferret racing team.
"The ferret racing is always very popular. We're bringing Chainsaw Charlie, our oldest racing ferret and a legend. Dynamite Dave is the start of our new dynasty. He shows real commitment and focus in his racing. As far as he's concerned the race isn't over until it's over. There's also Big Bad Bubba and Chicken Tikka Masala – the only filly and she's a cracker. They'll be about ten ferrets altogether."
Also included in the day's entertainment is a Mini Farm, Merlin's Falconry, and a kids' zone where activities include face painting, colouring in and Tractor Ted with his giant puzzles and an activity trail.
With quality racing guaranteed, and a local feel for all the family, a day out at Wincanton Racecourse is not to be missed.
The first of seven horse races gets under way at 1pm, with gates opening at 10:30am. For more information and to buy tickets, here's the event page on the Racecourse website.