Wincanton's focused community website, providing news and information including a full calendar
News » Nature » Gardening
Wed 7 Oct 2020
By Tanya Bramley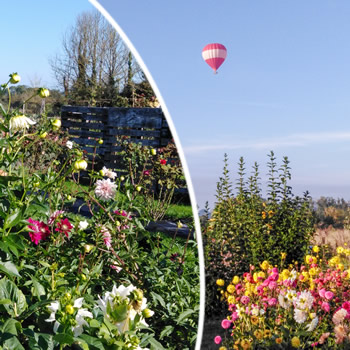 We are a young business based in Templecombe growing local, seasonal cut flowers and foliage, all to full organic standards. To satisfy demand, we're looking for keen gardeners to grow British flowers at home for us.
Tue 6 May 2014
By Amanda Ellingworth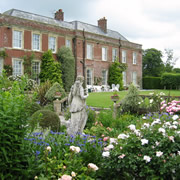 Count and Countess De Salis are opening their delightful manor house gardens at Yarlington House for the famous specialist plant sale. Saturday 17th May. Every discerning gardener will find it a great day out.
Fri 12 Apr 2013
By Andy Cole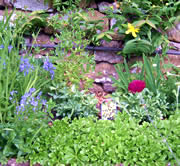 Is it April? The weather must start to change soon so be ready for full steam ahead when it does. There's an amazing amount to do in the garden this month, but here are just a few ideas to follow.
Tue 5 Mar 2013
By Andy Cole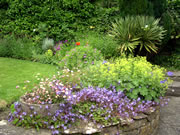 March is the month of the wake up call for us, as the ground starts to warm up and the plants start to grow. Here are a few pointers to help you get some essential jobs done in the garden in March.
Tue 5 Feb 2013
By Andy Cole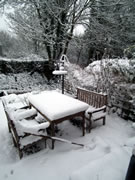 What a contrast the last few days have been, lots of snow; great for the children but a mixed blessing in the garden. February's the time to catch up with those outstanding jobs.
Mon 7 Jan 2013
By Andy Cole
Most things in the garden are dormant now and apart for the few odd bits to catch up on, all is quiet. Now's the time to look at plans to improve your garden for the coming year.
Mon 10 Dec 2012
By Andy Cole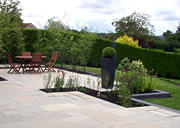 Now the winter has finally started and the weather has started to dry up we can start to get on with the jobs left to do in the garden. Here's a round-up of things you need to be doing throughout December.
Fri 11 Feb 2011
By Sarah Darlington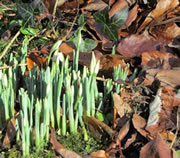 Sarah Darlington muses on gardening in the darkest months.
Tue 7 Dec 2010
By Sarah Darlington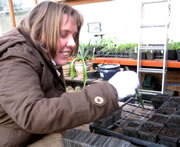 Preparations for Christmas as a group at The Growing Space, Wincanton's Community and Therapeutic Gardens, get together to make biodegradable Christmas wreaths.
Sat 23 Oct 2010
By Sarah Darlington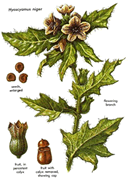 Sarah Darlington suggests ways to keep yourself safe this Hallowe'en.
Tue 24 Aug 2010
By Sarah Darlington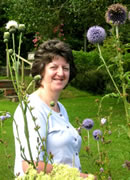 Sarah Darlington visits plantswoman Angela Whinfield to talk about keeping the garden looking good in August and September.
Tue 13 Jul 2010
By Sarah Darlington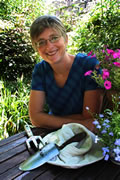 In her first article on how to get the most out of your garden, garden designer Sarah Darlington visits a small garden in Wincanton.
Showing 1 - 12 of 12 Articles