Wincanton's focused community website, providing news and information including a full calendar
News » Nature » Gardening
Grow at home for your local organic flower farm co-operative!
Wednesday 7 October 2020, 17:26
By Tanya Bramley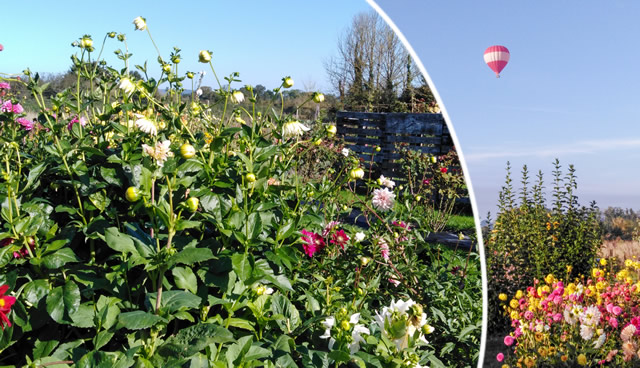 Meadow & Hedgerow Organics is a young business based in Templecombe growing local, seasonal cut flowers and foliage, all to full organic standards. We grow our produce on a 100-acre fully certified organic farm.
We are a member of Flowers from the Farm, a co-operative of British cut flower growers. Their aim is to promote the local flower farmer whose flowers will be freshly cut and locally delivered with little impact on the environment, promoting seasonality with their perfume and natural informal beauty which comes from local, small scale production over mass imports.
Growing the best flowers we can is important to us and we pride ourselves on our achievements. We care passionately about our environment and do all we can to reduce the impact our produce has on the land. We dont like waste and never like to contribute to landfil which is why our flowers are never wrapped in anything other than a material that can be re-used or recycled, or simply thrown onto the compost heap.
Our flower farm is not just about growing flowers. It's a haven for bees, butterflies, birds and much more. The nectar-rich flowers attract a wealth of insect life including useful pollinators and natural predators. Our insect hotels, made from salvaged materials, are now homes to solitary bees and beetles.
Cared for and hand-harvested, our quintessentially english flowers are beautiful, fragrant and perfect to adorn any home. British flowers are increasing in popularity and demand is high. This is where we are looking for extra help.
We are hoping to hear from keen gardeners, whether they work an allotment or have a large garden, or even a smaller space just using pots. Most importantly for us all to gain, you would need to have a love of growing and enjoy what you do. We would provide all seeds and plants and offer a fair stem price. As a grower, you would need to pick the stems at their peak and deliver them to us. You don't need vast knowledge or experience as advice is always available.
If you are interested and would like more details please get in touch as we would like to hear from you. Contact Tanya at or call 07708 190305.