Wincanton's focused community website, providing news and information including a full calendar
News » Politics
Women's March on Wincanton
Friday 20 January 2017, 12:06
By Vicky Vagg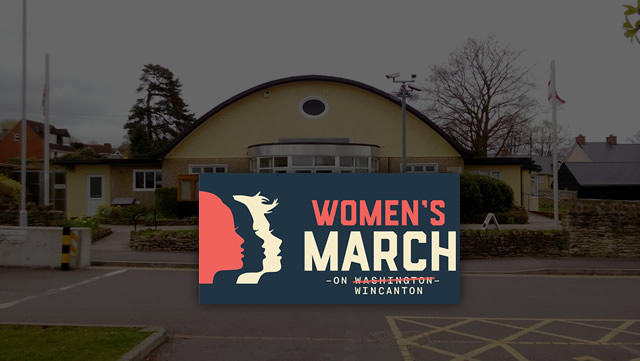 [EDITOR:] The opinions expressed in this article are those of the author, and not the Wincanton Window. This website remains politically neutral.
Tomorrow, 21st January, the day after Donald Trump's first full day as President of the United States, thousands who intend to boycott his inauguration will march on Washington DC, with thousands more supporting them by marching in cities all over the US, and beyond. In the UK marches are being organised in London, Edinburgh and Shipley.
The women who march will do so for many reasons. I will walk because "Women's Rights are Human Rights". The President-elect has shown himself to be a liar, racist, misogynist and homophobe, and has been disrespectful of the disabled. www.womensmarch.com will give you a lot more information.
I cannot get to any of those marches but I intend to walk to show solidarity in Wincanton.
I may have very little support; I may even walk alone, but I feel compelled to do it. I have friends all over the US and in other places round the world and I want to show my support by walking in Wincanton.
I plan to walk at 2:00pm from Wincanton Memorial Hall at the top of town, to Churchfields near the bottom. I invite all who are able to join me.
If people cannot walk in person then I urge them to give support on social media under #virtualwomensmarch.
Thank you.
Vicky Vagg