Wincanton's focused community website, providing news and information including a full calendar
News » Schools/Children » Wincanton Primary
Wincanton Primary School update - November 2020
Wednesday 4 November 2020, 17:36
By Kay Carswell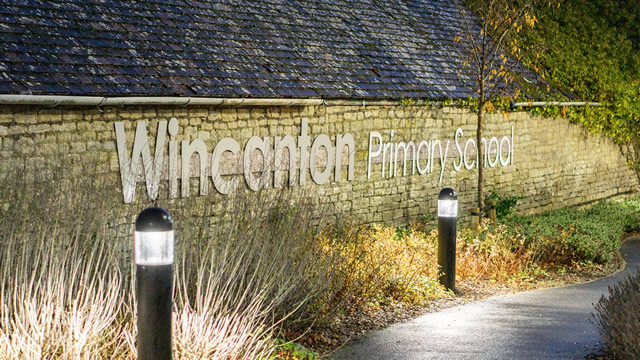 At Wincanton Primary School, we are continuing with our 'new normal'. During this last half-term, it has been a pleasure to welcome back all the children and to see how excited they have been to see their friends again, as well as some families who are new to the area. The children settled back into a new routine remarkably well. They were excited to see much of their lockdown work already displayed in corridors. It has also been our pleasure to welcome our new Reception children and their families to school. As always, the classrooms housing our youngest children are a buzz of activity and business.
We now have staggered entry and exit times, with children arriving at each of the five gates labelled A – E as you may have noticed when you are out and about. We have allocated the gates based on the first letter of each child's surname so that there are roughly equal numbers of children at each entry point. Temperatures are taken on arrival and hands sanitised. Once children enter their classroom they wash their hands with warm, running water and soap, this is repeated again before break time and before eating lunch. Hygiene is prioritised with staff frequently cleaning desks and toilets during the day.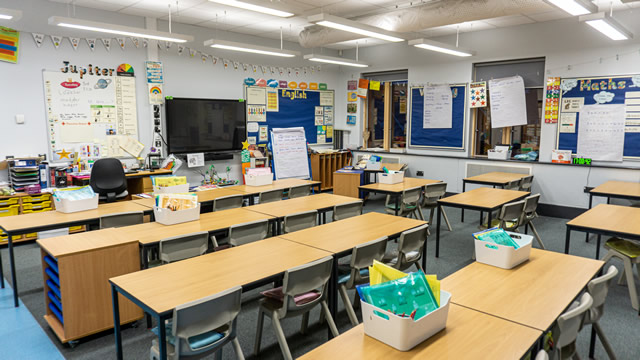 The old building and the hall were redecorated over the summer so that they are as inviting and smart as the new building. Sarah Spencer, our head cleaner, spent many hours during the summer holidays cleaning carpets to ensure the school was sparkling for the children's return.
Following government guidelines, most classrooms now have desks facing the front and each child has their own wallet with equipment in to use during the day. Children have an allocated play area where they enjoy their break with the other children in their 'bubble'. Assemblies go ahead on a zoom meeting so that we can still celebrate good work and allocate a medal each week to one child in each class. Although we cannot invite parents to share this event, they do receive a photo of their child with their medal.
In order to help settle the children, our first week in school had the focus of mindfulness. We enjoyed many varied activities resulting in some very positive artwork, which is now displayed in school. The beautifully illustrated ebook 'Rain before Rainbows' by Smriti Halls and David Litchfield, inspired many lessons and activities. Our Learning Experiences have now started and children are experiencing their hook days as usual. Staff are only too aware that most children have missed several months of school so our lessons are carefully planned to ensure that we catch up with learning as soon as possible.
If any family has to isolate there is work for their child on Google Classrooms now so that children do not fall behind their classmates.
Already looking ahead to next September and our new Reception intake, we have created a virtual tour of the School. Do look on our website to view this and see some of our children presenting their views about learning. If you look on the parent page under 'New Intake 2021' you will be able to see the film.
We would like to thank parents and families for being so positive and patient with us while the routines are being established – and adapted. Our website has full details of how we are dealing with the guidelines and how we have developed our procedures in school.
Best wishes from everyone at Wincanton Primary School.