Wincanton's focused community website, providing news and information including a full calendar
News » Crime/Police » PACT
Wincanton PACT Meeting - 17th March 2011
Monday 28 March 2011, 13:13
By PCSO Jenny Maynard
WINCANTON PACT MEETING 17/3/11 Start 19:05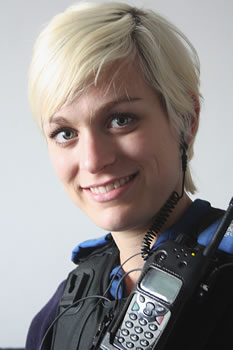 Apologies - PC Andrew Brown, Ann Emery: NHW Co-ordinator, John Smith: Chairman of Wincanton Businesses Together. Colin Winder: District Councillor, Anna Groskop: County Councillor, Di and Alan Judge: NHW Co-ordinators for Grants Close, Christine Dean.
Attendees - Dave ELSON (DE), Steve BREWER (SB): Community Safety Officer, Pam WILLIAMS (PW): Regeneration officer, James Smith (JS): Eastfield Rd, NHW Coordinator, PCSO Jenny Maynard (JM) and PCSO Tim Russell(TR).
Improve the CCTV system for the Town
PW - CCTV bid could be kept as a reserve scheme - could be built into a funding scheme. District Council (DC) has funds to match but funding is tight.
SB - would support and upgrade at a later date - Central Govt. are looking at specifications of CCTV systems. New code of practice is due - bids to upgrade system would be better after COP is issued.
PW - Mobile cameras are not deployed in Wincanton - due to reports below threshold. Need more reports of ASB to build the case. If it is quiet over the summer then bid may not succeed.
PW = CCTV would be a standalone system, not real time.
Traffic Issues: Parking/ speeding in and around the town centre
Parking in the Town centre:
Parking is an ongoing problem for the Town, especially on South Street, outside the Nat West Bank. Several long term ideas have being tried to prevent people parking in this area, for example putting bollards outside the bank, however this has caused problems to the businesses in the Town Centre.
The PCSO's that work out of Wincanton regularly patrol the Town Centre in reference to the parking, and if there is a particular vehicle causing a problem, the public can call me direct and I can come and deal.
DE - only problem is on the zigzags on crossing o/s newsagents. Parking on DYL is not a problem!
JS - problems on corner of memorial hall car park.
PW - County Council has put in a proposal to take on "on street parking". District will keep the car parks, county will do on street.
No due date yet, possibly end of next financial year.
Speeding
JM - We have received no calls relating to speeding in the town since the last meeting.
If you do witness any vehicle speeding or driving dangerously, you can call the police at the time, or you can report it on 0845 456700. Ideally we need a registration number and a description of the driver.
Anti social behaviour in and around the recreation area
JM - Since the last PACT Meeting there have been the following calls relating to ASB in the town:
1st - 31st December 2010: 2 calls to the police, 1 attended, 1 not ongoing
1st - 31st January 2011: 4 calls to the police, all attended
1st - 28th February 2011: 2 calls to the police, all attended
1st - 17th March 2011: 2 calls to the police, all attended
Our anti social behaviour patrols are our priority on our late shifts, especially on Friday and Saturdays, concentrating on Wincanton town centre and the recreation area.
As the better weather approaches, we encourage the community to contact the police if they encounter any ASB problems where they live.
DE - asked about age of groups committing ASB
JM - 14-18 yrs old, different groups.
SB - Youth service budget slashed. Lots of places are using youth services. Communities are taking on some of these roles. There are some positives.
PW - local funding going to YS posts to keep them open.
PW - lots of new housing in Wincanton - has the influx of new people had any repercussions?
JM -a few thefts from the development sites.
DE - where are the new people coming from?
JM - lots of locals are moving in.
PW - there will be infilling of out of area people into the old housing stock.
New priorities?
JS - Has concerns about the eastbound 303 Wincanton exit. Not marked or lit?
PW + SB - Put CCTV as a reserve priority (PW) but need to identify where deployable CCTV is required (SB).
Priorities for the next meeting:
Anti social behaviour in and around the recreation area
Speeding - around schools and school time and Parking - at dangerous places
Improve the CCTV system for the Town - analysis the need in the Town Centre for the possibility of winning the bid for the deployable camera for the Wincanton Town Centre.
AOB - no
Next meeting 21/7/11