Wincanton's latest news, views and information, including surrounding towns and villages
Headlines » Service Providers » Wincanton Memorial Hall
Thu 26 Jul '12, 14:18
By Colin Bowie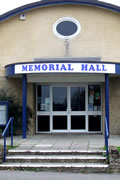 Does Wincanton's Memorial Hall really want to cover its running costs? A committee decision is reportedly behind the Farmers' Market's move from Memorial Hall, amid worries about damage to the hall's floor.
Mon 29 Nov '10, 15:44
By Brian Sales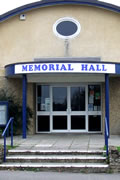 For flexibility the Memorial Hall offers a wide range of facilities making it ideal for a wide range of uses and to meet the needs of very different users from ball-room and other dancers, to coffee mornings in the sun-room, large meetings, business conventions, displays, markets and shows. Surely Wincanton''s most used social facility.
Showing 1 - 2 of 2 Articles