Wincanton's focused community website for news, views and information including a full calendar
Headlines » Community
Wincanton and District Cancer Support Group
Wednesday 6 September 2017, 20:05
By John Bradley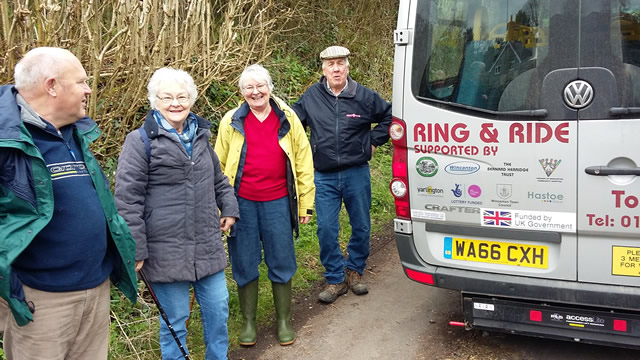 Earlier this year the Wincanton and District Cancer Support Group was formed by both members and staff of the Wincanton Health Practice. It is difficult of course for a local charity to grow swiftly from a standing start but the group has received the blessing of Macmillan Cancer Support together with a cash grant to assist with the setting up.
We have monthly gatherings at the Balsam Centre which we try to make as interesting and inviting as possible. Our first event was a nature ramble around Stokehill Farm which is used as a resource for learning and wellbeing. The second was a presentation by Wincanton Sports Centre of the many facilities available there. The third was a session on how an established group called "We Hear You" offers a very specific counselling service based in Frome.
On Tuesday 26th September, to ensure that we have some play as well as work, our meeting will be a picnic! On Tuesday 24th October we shall learn how Tai Chi can help us with regular exercise, and on Tuiesday 28th November we'll study poetry with Gill D'Arcy.
There has been a lot of heart searching by the members that we have to date and from those that have enquired about membership. All have been affected in some way by cancer. For some it has become something way back in the past, defeated but certainly not forgotten. For others it lurks inside them still and cannot be dismissed, and for others it is very much active and the support and contact with other sufferers is most important.
But there is yet one other person that needs help. That is the person for whom it is intensely private and not a reason for socialising. The feel good, do good feeling can disappear in a moment when you realise that the person in front of you is suffering but cannot share, cannot talk, and simply wants to get away from any sympathetic embrace. Such a reaction can make one question one's own action in pursuing the wish to offer help.
I am sure that as we grow we shall improve our "people skills" and be prepared for such a reaction. Our aim is to provide a space in which to share, in a friendly and informal manner. We want to offer support, share experiences and problems. This can be done in surroundings enhanced with refreshments and good company. We need to stress that as a group we do not offer counselling as such, but can point anyone in the right direction, if required.
For more information please contact Laurence Lawrence or Becky Childs at Wincanton Health Centre the Balsam Centre on 01963 31842 or email .