Wincanton's focused community website for news, views and information including a full calendar
Headlines » Community » Balsam Centre
What Courses Do You Want at the Balsam Centre?
Saturday 11 January 2014, 18:12
By Gill Keniston-Goble

Founded in 1903, the Workers' Education Association is the UK's largest voluntary sector provider of adult education, delivering 9,500 part time courses for over 74,000 people each year in England and Scotland.
The WEA is quite a unique organisation in that we ask our students/volunteers what courses they would like. We would like to run some leisure courses at the Balsam Centre in Wincanton, and would welcome your input.
We'd be very grateful if you could complete this survey form (the deadline has now passed), indicating your preferences for the type of course you'd be interested in seeing at the Balsam Centre, and return the form to reception by Friday 17th January (you can tick as many as you are interested in).
More about the WEA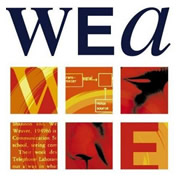 With the active support of over 3,000 volunteers and 2,000 tutors the WEA provides high quality, student-centred education for adults from all walks of life.
Our courses are created and provided through our local regional offices and local volunteers and are open to anyone over the age of 19. Through curriculum themes of cultural education, community engagement, employability and health and well-being, the WEA gives students the confidence to learn new skills, live healthier lives, engage in society and broaden their horizons.
We are funded by the Skills Funding Agency in the same way that the local colleges are. This means that if people are receiving a means tested benefit, the tuition is free.
You do not need any previous knowledge or qualifications to join most of our courses, only a willingness to share with others your curiosity, ideas and experience.