Wincanton's focused community website, providing news and information including a full calendar
Headlines » Community » Library
Volunteers save Castle Cary Library
Thursday 6 December 2018, 19:20
By Castle Cary Community Library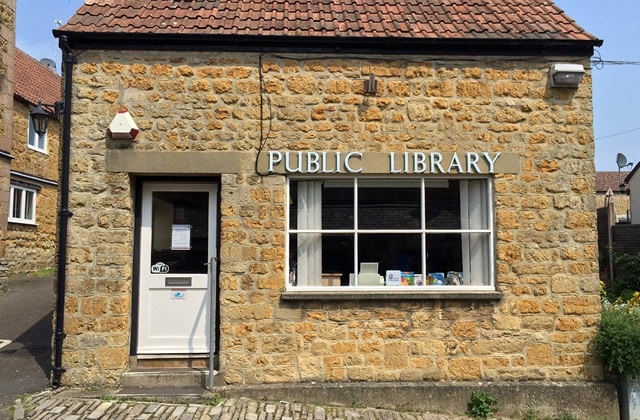 Castle Cary Library was due to close on 31st March 2019 as a result of County Council cost savings, but a group of volunteers is setting up a Community Library to keep it going.
The Friends of Castle Cary Community Library will now form a partnership with the County Council to keep the Library open on the same basis as at present, with full access to all the library services.
The Friends group was set up in July when it became clear that the closure of the Library was on the cards. Since then, a huge amount of work has gone in to making the dream of keeping the Library open a reality. First the Library Service had to be convinced that the local community have the people, the finance and the commitment to maintain a viable service. A bid to do this was made with a document called an "Expression of Interest". Formal acceptance of the bid was received from the County Council on 23rd November.
Funding was a big issue. The Count Council is providing £5000 per year for seven years, but this doesn't cover all the costs. Castle Cary Town Council, Ansford Parish Council and surrouding parish councils have also made commitments to support the Library. South Somerset District Council has also provided a Community Grant to help with start-up costs. Coffee mornings and book sales have raised funds and helped to publicise the project.
The group has over 100 volunteers who will take on the running of the service locally. Over the next few months, work will start on training desk staff and getting ready for the handover on 1st April 2019.
"We are delighted that the County Council has accepted our bid to run the Library. We are sensitive to the fact that the change means job losses, but without our offer the Library would close and it is likely that it would be replaced with a mobile library.

"A Community Library is as strong as its supporters, and the repsonse from local people and the Town and Parish Councils has been tremendous. I would like to thank everyone for their hard work and their support.

"Whilst the Library building is small, we look forward to developing the service in response to community needs."

- Roger Weldhen, Chairman of the Community Library Trustees
A drop-in sessoin is to be held at the Market House, Castle Cary on Friday 14th December between 10:30am and 12:30pm to bring people up to date with progress. Everyone is welcome.