Wincanton's focused community website, providing news and information including a full calendar
News » Community » Repair Cafe
Figure of speech: ventriloquist's dummy finds his voice at the Repair Cafe
Friday 21 January 2022, 18:35
By Alice Glover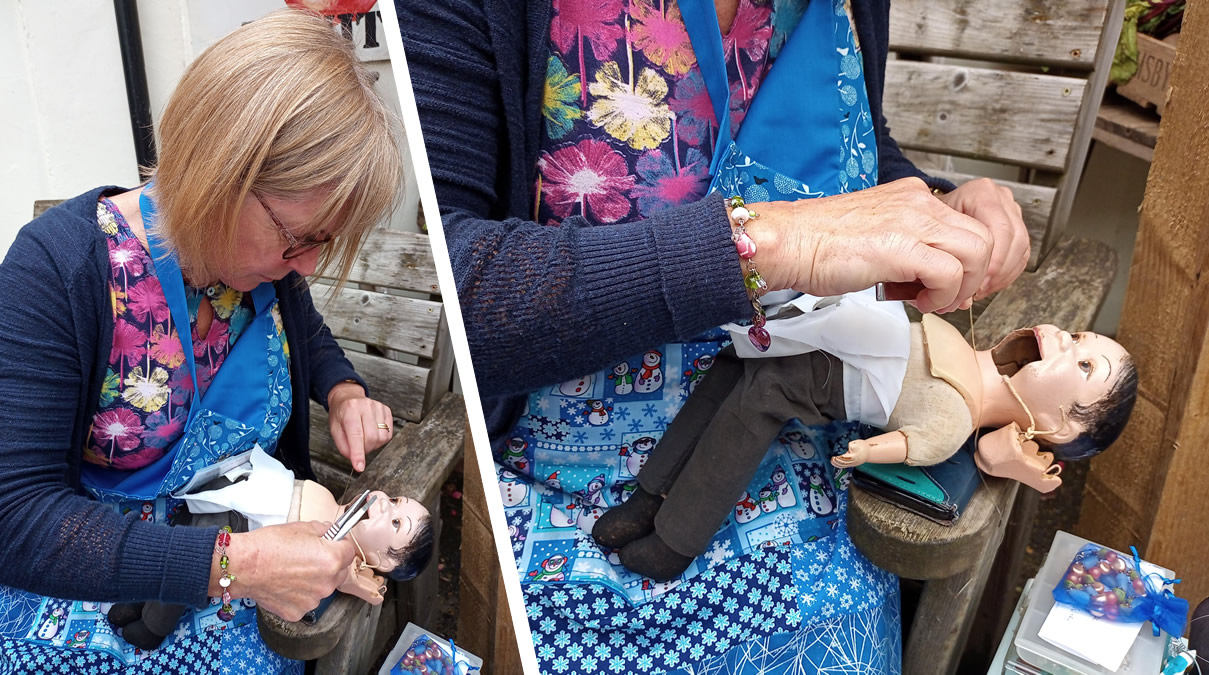 Ever since Wincanton's Repair Cafe began, one particular item has got everybody talking! An 87-year-old ventriloquist's dummy who goes by the name of Hon. Kenneth Tollington. Ventriloquism: where a performer 'throws' their voice to create the illusion that the dummy is speaking, became popular in 19th century music halls. However, time has taken its toll on this old doll, and he has long since retired from the spotlight.
Closely resembling Edgar Bergen's iconic puppet Charlie McCarthy from the 1930s, Kenneth belongs to much-loved Discworld fan and dear friend of Terry Pratchett, Pam Gower. He was given to her when she was seven as a reward for having her tonsils out. However ironically, her beloved mascot had to have the very same treatment 84 years later! Poor chap had lost his voice due to the 'return band' (the cunning mechanism that allows the mouth to open and close) disintegrating in his throat, and it took at least three 'fixperts' to tackle the repair: a Repair Café at its collaborative best!
Assisted by Jeweller Linda, and with Seamstress Julie on hand to help with removing his suit, it was mechanical maestro Trevor Findlay who performed this simple but delicate operation. "Oh, it was fairly straightforward!" he tells me. After dismantling the lower jaw, the brittle band was replaced with a little piece of elastic which he carefully threaded over a hinge at the back of the head. Operation complete, Kenneth was then left to quietly convalesce at Trevor's home.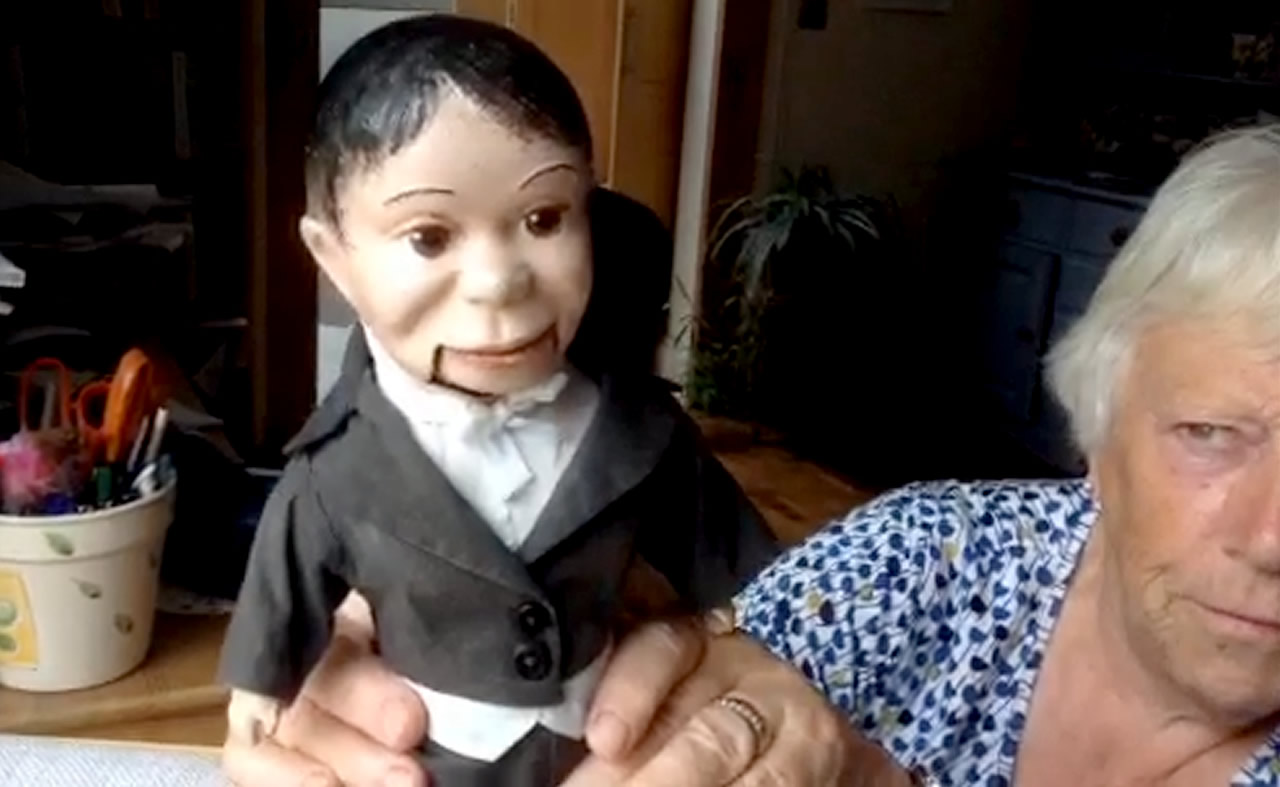 While I'm sure Pam hadn't missed the sharp jibes from her cheeky side kick, thanks to the considerable effort from the dedicated team, she was delighted to be reunited with him. As you can see, it was difficult to wipe the smile off dear Kenny's face and perhaps they even raised a 'gottle o' geer' to mark the occasion?!
The Café has now relocated to the Quaker Barn and will take place every 4th Saturday of the month from 10am-1pm, or every 3rd on a bank holiday weekend.
This month they are offering help with electrical goods (kettles, hair dryers, etc.), electronics (computers, radios, etc.), mechanical and battery-operated things, sewing and leather goods. Sadly the jeweller is isolating but will hopefully be available next month. It's all free, but donations are welcome.