Wincanton's focused community website, providing news and information including a full calendar
News » Schools/Children » Wincanton Primary
The "Queen" Arrives at Wincanton Primary School
Monday 11 June 2012, 17:06
By John Baxter
Wincanton Primary School was packed with loyal subjects of Her Majesty of all ages, pupils, parents and other family members who all came together on Thursday 31st June to celebrate the Queen's 60 years on the throne.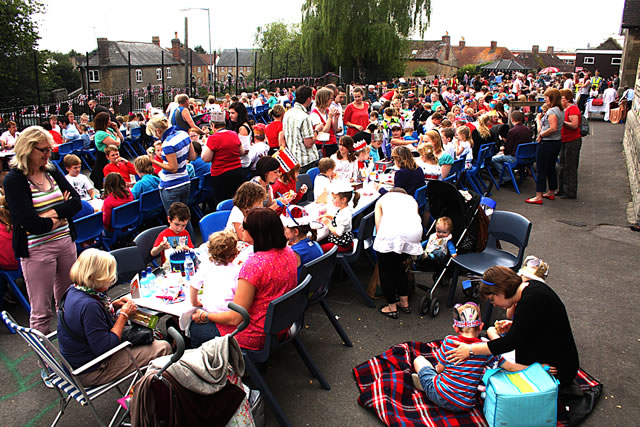 The tables stretched right across the playground and pupils and parents outdid each other in wearing a wonderful collection of celebratory hats and crowns. To add colour and gravitas the Town Crier of Yeovil was there in his splendid uniform, and the Town Clerk, Ms Sam Atherton and the Mayor Councillor, Colin Winder, were there to distribute celebratory mugs provided by the Town Council for each pupil.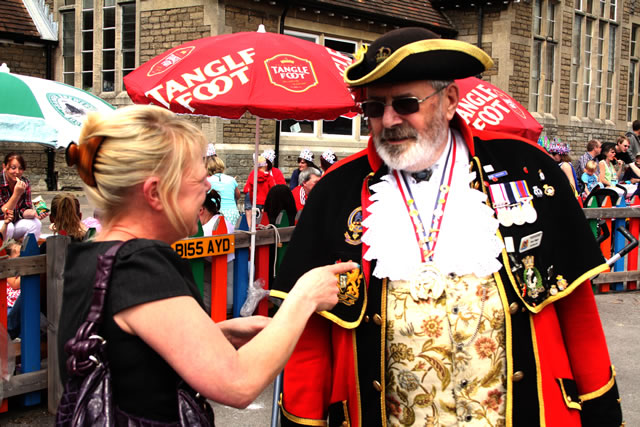 The high point of the occasion was the arrival of the "monarch" in a beribboned silver motor accompanied by her lady-in-waiting. She then took part in an enthusiastic parade through the cheering and camera-clicking crowd.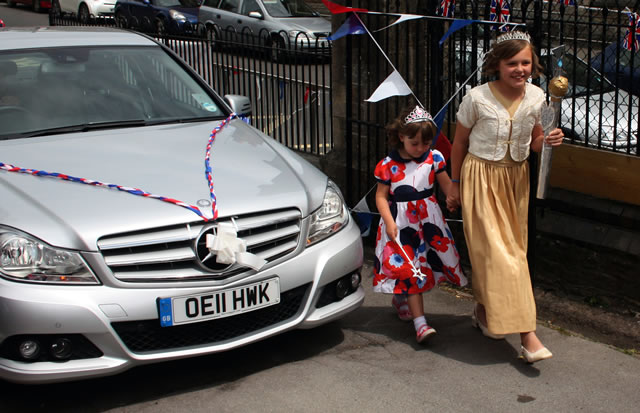 She was then enthroned in front of the historic main front door where she was welcomed by the Town Crier and everyone rose to sing the National Anthem and cheer loudly.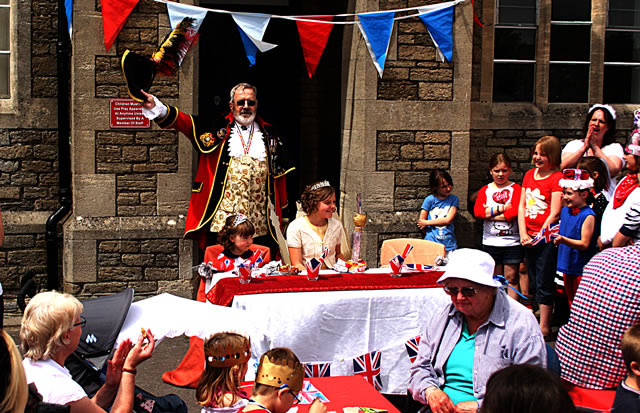 After that there was a talent contest with singers and performers and a splendid school fete. In all, a day to remember. Occasions like this do not just happen and the head, staff, parents and governors involved are to be congratulated on producing such an enjoyable and memorable day.
Some more pictures of the loyal subjects: