Wincanton's focused community website for news, views and information including a full calendar
Headlines » Community » Balsam Centre
The Balsam Bustle - A Great Time Had By All
Thursday 16 May 2013, 11:39
By Annette Yoosefinejad
Our first Balsam Bustle was a great success! My 3.00am visions of just five and a half people turning up on the day were dispelled; triple board signs on every road into town, banners, posters and adverts really did work.
We had no way of counting people but our initial fears of having far too many tombola prizes quickly vanished - as did the tombola prizes; we were all out by 1.20pm. It was a learning curve. The Human Fruit Machine proved popular too with our human fruit pickers having an uncanny knack of choosing the same fruits more times than not.
We saw many new faces along with our regulars, not least Darth Vader, Boba Fett, a Tusken Raider, a Jedi, a Jawa and a couple of stormtroopers. A huge thanks to the team that thrilled our young visitors. The prize of a stormtrooper's helmet was a big draw and brought in excited young Star Wars fans. Many had spent hours on their drawings; others grabbed paper and pens and headed to the cafe to create last minute entries. The winners were two brothers, Darrell and Cameron Seager, aged 11 and 9, who had clearly spent a long time jointly painting their entry and were delighted at winning.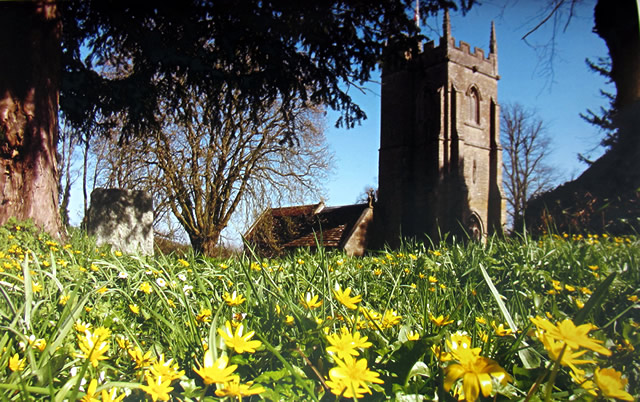 Samual Pipe, 1st place, under 16s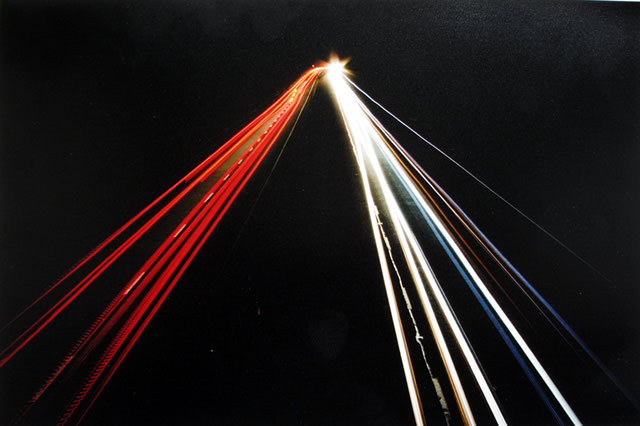 Daniel Hiscock, 2nd place, under 16s
The two photographic competitions, junior and adults, drew plenty of entries - and of a high standard. Thank you, John Baxter, for doing the judging. Samuel Pipe, aged 11, won the junior competition with his wonderful picture of the church at Charlton Horethorne, with Daniel Hiscock's A303 at night as the runner up. Talitha Crowe won the adults section with a fantastic documentary photograph of children in the street, and Tim Downes's photo of a squirrel perched in his garden came second. We are hoping to put all the pictures up on our website and even to get them into a calendar later this year.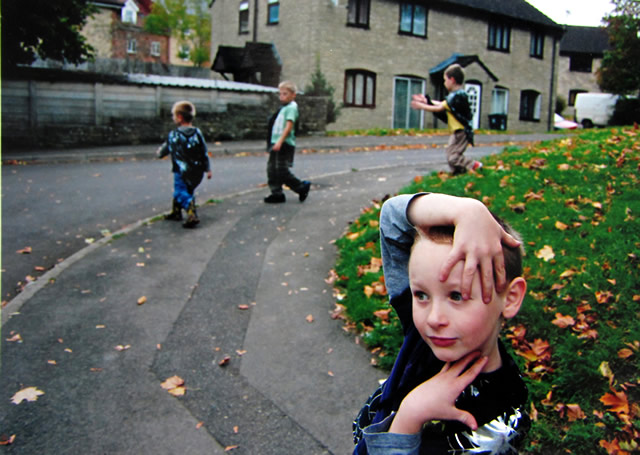 Talita Crowe, 2nd place, adults
Parents and their children joined Frances and Suzi for a lot of fun in the nursery gardens, giving families a taster of the creative play the centre can offer - so don't wait another year to get involved.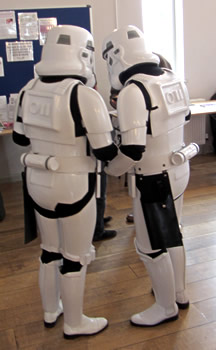 And there were plenty of cakes and cups of tea on hand in the cafe to revive flagging parents, baked by the cooking group from the Job Done Project and volunteers. Nick put his new fire pit to good use, baking potatoes whilst running three gardening quizzes: children, adults, and expert with horticultural questions that would test the skills of Bunny Guiness and Eric Robson. More food came from Sue who made the excellent soup in the family kitchen, Edward who brought his fabulous burger stand, Great Tastes, and Jenny from Divine Wines who came with delicious cider. No one had to cook that night.
Many thanks go to the volunteers who came out to run clay, jewellery and singing workshops, the cafe, painted faces, and "man" the health walks information stand, and to Steve Craggs for compering the event with such style. Linda Parry and Sandra Whitaker did an amazing job designing posters and the programme and persuading sponsors to get involved. Local businesses were great! Kellaways and Rochfords provided our fantastic 1st prizes in the Grand Raffle and gardening quizzes, Kelly from KD Grooming judged our dog competition, and many others provided prizes and took ads. Thank you! It would not have been the same without you.
So, all in all, a great community day. Let's do it again next April!