Wincanton's focused community website, providing news and information including a full calendar
News » Nature » C.A.T.C.H.
Sowing the Seeds for a Wild Flower Meadow in Cale Park
Tuesday 30 September 2014, 12:27
By John Smith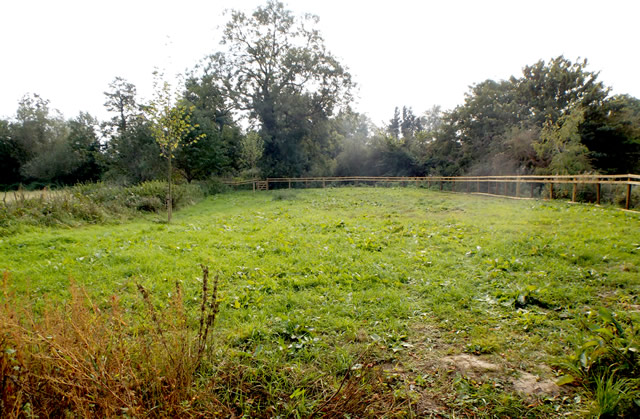 On 23rd September Gary Hunt from the CATCH team asked Town Council for permission to proceed with ground preparation for a new Wild Flower Meadow. The meadow is one part of the ambitious Cale Park Project sited at the southern end of the current recreation ground play-park. When completed, Cale Park will be an amazing facility for the people of Wincanton.
Gary stressed that delays now could mean that the wild flower meadow may not happen for another year. The urgency is to clear of the existing site from weeds and undergrowth so that when the seeds are sown, they have the best chance to germinate and get established.
The meadow area was completely overgrown, but with hard work the area was cleared to ground level. In May the meadow also benefited from the planting programme with saplings being planted. So, to get the meadow ready for seeding they need to kill off the last remaining vegetation. This means spraying weed-killer on the site now, and possibly a second application in the spring of 2015, before sowing the seeds.
Councillor Maureen Emery asked if the CATCH team had the relevant qualifications to carry out spraying on public land. Gary referred to his colleague Simon Wiltshire who is a Biodiversity and Restoration Advisor (that means he's clever), who will be responsible for the spraying, and he confirmed that he has all the necessary qualifications.
CATCH is a great example of local residents caring about their environment, and playing to their strengths.