Wincanton's focused community website, providing news and information including a full calendar
Headlines » Service Providers
Roberto's Hand Car Wash - Pamper Your Motor
Thursday 5 January 2012, 19:29
By John Baxter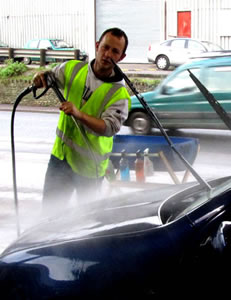 [UPDATE 4: 20/04/2021] Roberto has set up a brand-new, state-of-the-art auto spa in the place of his former hand car wash. Check it out here.
[UPDATE 3: 08/06/2019] Price list removed, and updated on the newer video article, here.
[UPDATE 2: 10/03/2015] Roberto has updated his prices. You can see the new list below, but if in doubt please check his website for the very latest.
[UPDATE 1:] See a new article, with updated price list, gallery and a full service video!
Roberto's Eco-Friendly Hand Car Wash comes to Southgate Road Wincanton and provides a range of special car-cleaning services to pamper and polish your motor as never before.
Be it summer grime or winter mud, leaving your car unwashed not only looks bad, it also reduces car value, for paintwork deteriorates faster on dirty cars. This is particularly true during the winter months when roads are salted and washing your own car is hardly fun. A good time to turn to the professionals.
As you can see below here, Roberto's Car Wash offers a range of services at very reasonable rates.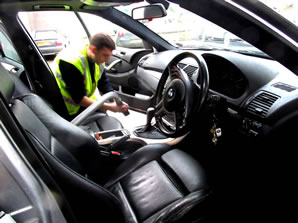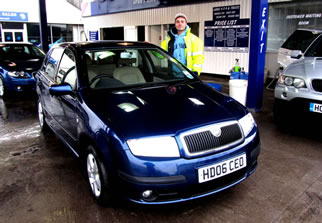 Roberto next to the finished product. Roberto also provides a scratch repair service for those irritating minor blemishes. Want to know more? Give him a call on 07749 165199.