Wincanton's focused community website, providing news and information including a full calendar
News » Service Providers
Roberto Hand Washed My Car VIDEO
Monday 24 September 2012, 08:59
By Dave Smith
[UPDATE 4: 20/04/2021] Roberto has set up a brand-new, state-of-the-art auto spa in the place of his former hand car wash. Check it out here.
[UPDATE 3: 08/06/2019] New price list.
[UPDATE 2: 10/03/2015] Roberto has updated his prices. You can see the new list below, but if in doubt please check his website for the very latest.
[UPDATE 1:] Contact Roberto on 07749 165199.
---
This is a video of Roberto giving my car the Gold treatment, plus a wax, £29 £35, at Roberto's Hand Car Wash in Wincanton (prices below).
Unfortunately I was unable to keep the 360 degree vanity shot at the end. The sparkling luminescence of my immaculate car caused lens flare and focus issues so severe I was forced to cut the video short, once the spots had faded from my eyes. For those with a special interest, there's a more-or-less uncut version, 8 minutes long, here.
Contemplating graduating from a three door 1.2L Vauxhall Corsa, I told myself that the day I bought a car of choice I'd step up, learn the ropes and properly care for it.
I've owned a VW Golf MkIV for a few years now, two of them in fact. Lost one to a freak accident (fortunately I wasn't actually in it at the time), but managed to replaced it with a better one.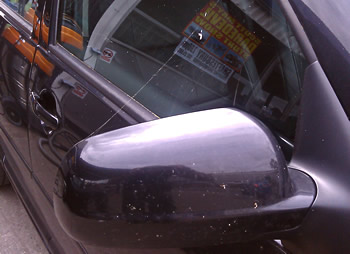 A year later I thought I should probably clean it, but only got around to it when my girlfriend decided it was time to wash hers too, and doing mine at the same time seemed inconveniently logical.
The satisfaction of a clean and shiny car did more or less outweigh the time and effort spent, but after inspecting Roberto's price list six months later I couldn't help but conclude that it would surely be much better to get the professionals to do it in future, to a higher standard and in less time.
Incidentally I'd been thinking about adding to the tiny library of videos we currently have on the Wincanton Window, and how we might encourage others to get involved. It struck me that a car wash might make an interesting video, for locals at least, so I decided to pop over and ask Roberto if he'd mind me recording the whole process, with a view to producing an updated article to supersede the one John Baxter wrote about 9 months ago. The price list has changed a bit since then, too.

It strikes me that you can get most of the external treatment for only a tenner, including the wax. Once every two or three months doesn't amount to much, yet effortlessly keeps the paintwork in great condition. I no longer feel so bad about not wanting to do it all myself.
Seeing my car so clean, I felt strangely compelled to sell it.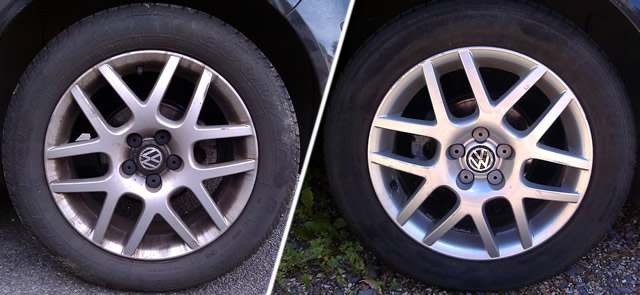 While resting between bouts of intense observation I took occasional opportunities to distract Roberto from polishing my pride and joy with his blood, sweat and spit, to chat about his past and what led him to start his own business. After relentless pestering he finally gave in and wrote these words which I thought many of you would find interesting.
"Thank you for the support you have given me through the Wincanton Window, it feels great to be welcomed into the Wincanton community.

Why a car wash? Why wincanton? These are the questions I am asked on a daily basis.

When I was a child I used to knock on doors with my friend. We had buckets and sponges and fairy liquid I nicked from my mum's sink and offered car washes. We could just about reach the roof! But we did well, plenty of pocket money. People appreciated our hard working nature at that young age.

I've put my hand to a lot since: waiter, plasterer, plumber and tiler, and most recently I was a supervisor for the engineering team in a Marriott hotel. I had a good career mapped out for me, but I was bored. It wasn't enough for me. There was always going to be someone above me I'd have to answer to.

Self-employment was what I wanted. Something new, but something I could do myself. How many car washes are popping up these days? Every town. Must be a reason - people like clean cars.

By chance I came down from Kent to Wincanton for a wedding. There it was, an old petrol station, on a main road and up to let. It had been empty for 18 months, must have been waiting for me. That was it, the ball was rolling.

I took a risk, left my job and relocated with my to open Roberto's Hand Car Wash on 5th October 2011. A year on and things are going well. Long passed are the days of fairy liquid and buckets; it's pressure washers and waxes now. I'm getting great feedback and plenty of repeat customers, it's what Wincanton needed."

Roberto