Wincanton's focused community website, providing news and information including a full calendar
Headlines » Schools/Children » Our Lady of Mt Carmel
Pupils Enjoy School Activities at Our Lady of Mount Carmel
Thursday 6 May 2010, 13:12
By Mandy Cochrane
The children at Our Lady of Mount Carmel RC Primary School are always busy doing something. They would like to share some photos with you, showing some of the places they have been, the things they do at school and the sports they enjoy.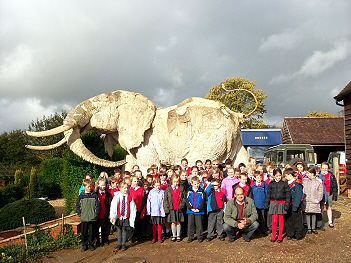 In October last year, the children of Our Lady's School visited the Ice Bear Project, a not-for-profit arts organisation that raises awareness of climate change.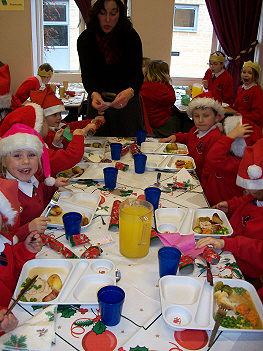 Christmas lunch is always looked forward to with relish. The school has impressive kitchen facilities and is proud of the healthy meals it cooks every day.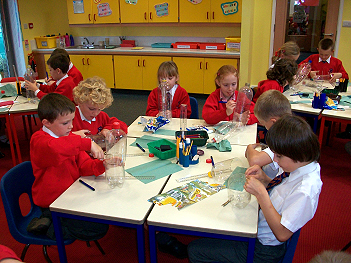 The children enjoy science lessons at school. Class 2 have been busy making rain gauges.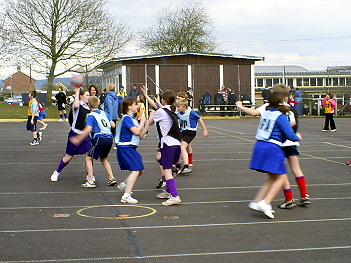 Our Lady's School netball team took part in a recent tournament at King Arthur's School and came fifth. They played very well and showed great team spirit.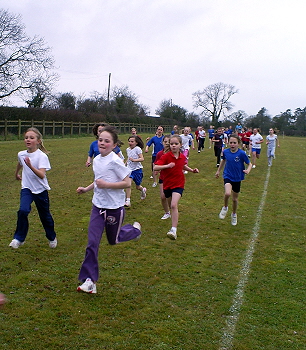 The school was represented by 54 children in last term's Cross Country Challenge at King Arthur's School. They all did tremendously well and were cheered on by the many parents who turned out to support all the children.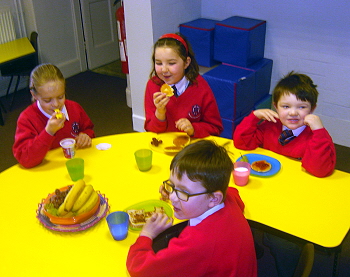 Children enjoy a breakfast of pancakes and fruit at the very popular Breakfast Club run by Our Lady's since September 2008. The Breakfast Club runs from 8.00 am Monday to Friday, where children can be dropped off to school early and enjoy a healthy breakfast including cereal, toast, fruit and pancakes with a bacon roll special on a Friday. The children devise their own games and all age groups play well together. Between 14 and 20 children attend regularly every day.