Wincanton's focused community website, providing news and information including a full calendar
Headlines » Schools/Children » Our Lady of Mt Carmel
New Pre-School Dream Looking Real for Our Lady's
Monday 24 October 2011, 15:42
By Brian Matthews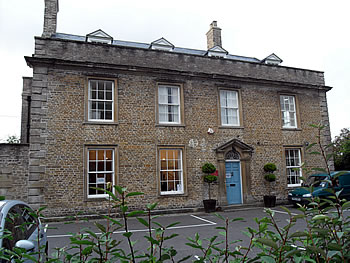 Nearly four years ago the Governors of Our Lady of Mount Carmel Catholic Primary School, affectionately known as "The Red School", called time on the Little Ark Pre-school that occupied rooms in the refurbished Tout Hill House. This tough decision had to be made in the interests of the strategic future of the school.
Undertakings were given that as soon as the opportunity presented itself an early years provision for the under-4s would once again form part of the "red school" community. That day is almost upon us.
For almost one year the Headteacher, Mr Jerome McCormack, and his senior management colleagues supported by the governing body have quietly worked towards making the dream come true. Planning permission is currently being sought to house an external classroom on an underused part of the school grounds. This will form a self-contained pre-school for anything between 16 and 24 young people. One of the first decisions the team took was to appoint Mrs Fiona Latchem as the manager of the provision, Mrs Latchem has long been recognised as an outstanding early years practitioner. She will combine her role as reception class teacher at Our Ladys with day to day responsibility for the pre-school.
Mr McCormack said "This is an exciting new venture for our school which continues to go from strength to strength. It will be wonderful for all our learners in the primary school to have their younger brothers and sisters at pre-school provision on the same site".
The governors expect to commence recruiting staff early in 2012 with a planned opening at Easter. Funding for the project is coming from grants and other external sources as the school is not allowed to use money allocated for statutory education to be used for other uses.
Can you help? We need the views of potential users of the pre-school to assist us secure the funding and shape the format of the provision. Our survey is just seven simple questions and can be completed online. Just follow this link to access our on-line survey.