Wincanton's focused community website, providing news and information including a full calendar
News » Service Providers
New Law Firm for the Wincanton Area
Friday 30 March 2012, 11:55
By Chris Fenton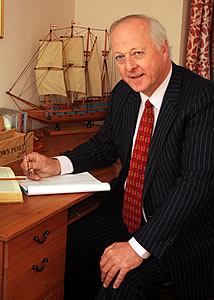 I've been a solicitor in Wincanton for over 30 years and have been a partner and a consultant with Dyne Drewett, which has an office in the Market Place, next to the Post Office.
I am concerned about the high cost of legal services and I've decided that I could better serve my clients by starting a new, lower cost practise, providing the same high quality advice but at a reduced cost. I can do this by working from my home, Dial House, West Hill, keeping my costs and overheads low and using up-to-date technology which is far cheaper than employing expensive staff, but still providing all the benefits of a solicitor's practise without the associated high cost.
I will continue to specialise in Family Law, with an emphasis on avoiding going to court. My long experience tells me that not only does it involve high costs, but also often does not achieve what my clients are looking for. By arriving at agreed and negotiated settlements clients can avoid the cost, heartache, stress and uncertainty of the court lottery, where I feel the only winners are the lawyers!
Follow my progress in the Window where I will bring you up-to-date with the progress of my new firm.
Contact Fenton Family Law at Dial House, West Hill, Wincanton, BA9 9BQ. Tel 01963 33695 E mail .
[UPDATE:] Chris has now started his new legal practice in Wincanton, and has published a new article which includes a link to his new website.