Wincanton's focused community website, providing news and information including a full calendar
News » Service Providers
New Solicitors Practice in Wincanton
Wednesday 3 October 2012, 15:33
By Chris Fenton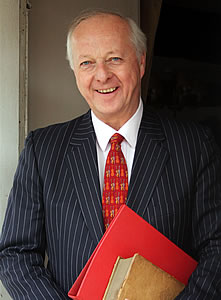 I am delighted to announce that I have now started my new legal practice here in Wincanton. People need legal advice and assistance in dealing with the issues of relationship breakdown at a cost they can afford.
By using up-to-date information technology, and not having the overheads of staff or large offices, I can deliver the high quality of service that comes with 30 years experience, but at a lower cost.
Experience tells me that going to court is not the answer for most people, and so I look to non-court resolution of people's problems, though this is not always appropriate for everyone.
As part of that approach, I always recommend that people should consider entering into a pre-nuptial agreement (prenup) before they marry, or a post-nuptial agreement (postnup) after marriage. Some may suggest that such agreements are not in keeping with the spirit of marriage and will themselves put some stress into the relationship; my view is that if you are not able to discuss finances with your other half, it does not say much for the strength of that relationship. Indeed I would go so far as to say that if two parties can sit down and sort out the future of their finances (without the stressful backdrop of divorce) it can surely only enhance the relationship.
You can find details of these services on my website, www.fentonfamilylaw.co.uk.
If you have any query that cannot be answered from my web, please do not hesitate to contact me on 01963 32514 or .
I provide a free half-hour of advice so that we can discuss your situation, and your options for the future.
LISTENING
UNDERSTANDING
GUIDING