Wincanton's focused community website, providing news and information including a full calendar
News » Nature » Carymoor Environment Centre
Live 'n' Deadly - Half Term Fun at Carymoor
Tuesday 18 October 2011, 09:32
By Helen Boyer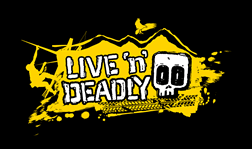 Become a deadly detective during October half term and solve a wildlife crime at Carymoor Environmental Centre! Explore our nature reserve to find clues and deduce who's eaten who.
Live 'n' Deadly is CBBC's wildlife and adventure show for kids, fronted by Steve Backshall and Naomi Wilkinson. Their mission is to get kids outside and closer to wildlife.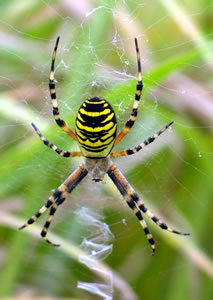 DSI Carymoor is a Deadly Scene Investigation activity where children and their families work together to solve a wildlife crime and win a reward! Running alongside the DSI will be a variety of fun wildlife-themed activities, and there will also be light refreshments on sale in our education centre. Activities are suitable for children of all ages, accompanied by a parent or guardian.
Carymoor's Deadly Scene Investigations are being held during four sessions over the October half term holiday: on Thursday 27th October at 10.00am - 12.00 noon or 2.00pm - 4.00pm and on Friday 28th October at the same times. We are expecting this event to be well supported so book your place well in advance. Please call 01963 351350 to book a place or email . There will be a small charge of £5 per family.
For information on all of Carymoor's events see www.carymoor.org.uk/whatson.html or follow us on Facebook at www.facebook.com/carymoor.