Wincanton's latest news, views and information, including surrounding towns and villages
Headlines » Schools/Children » King Arthur's
King Arthur's Students Inspired by Ex-Pupil Prof. Sir Robert Burgess
Sunday 15 December 2013, 18:08
By Emma Harrison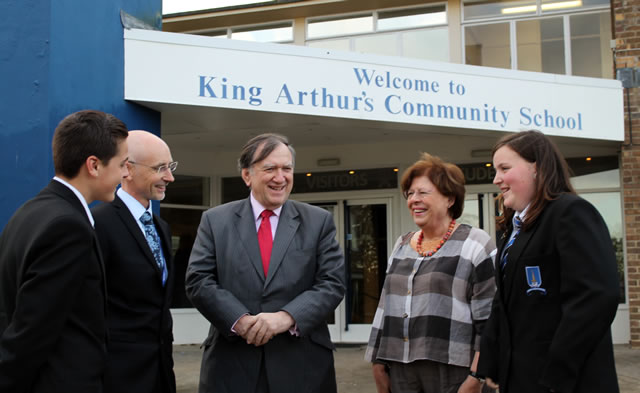 King Arthur's School recently celebrated the success of its Key Stage 4 students during its annual award ceremony. This year the guest presenter was Vice Chancellor of Leicester University Sir Robert Burgess, who attended King Arthur's School from 1958.
Sir Robert was joined by his wife, Lady Hilary Burgess (Professor of Education) and James Staniforth, Principal of Strode College, in awarding students with their GCSE certificates and subject prizes. 290 students, families and local dignitaries joined together in recognising the many achievements of Year 11 leavers and current Year 11 students.
Sir Robert said of his visit:
"Being back at King Arthur's reminded me of the wonderful school I attended. The enthusiasm of teachers and students greets you everywhere. It was a real pleasure to give awards to many very successful students who have huge potential for the future."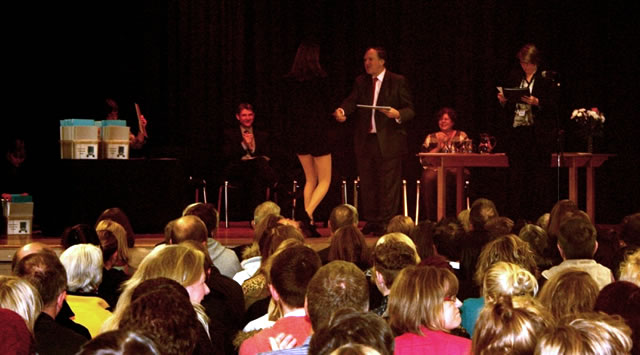 The major prize winners:
Year 11 2013
Strode College Award - Presented by James Staniforth, Principal
Community Award – Nicholas Brook
ALS Technologies Ltd Award - Presented by James Staniforth, Principal (in the absence of Steve Lafferty)
Achievement Despite Adversity – Matthew Ireland
Yeovil College Awards
Best Male Academic Progress – Daniel Giffen (7 examinations including 1 A*/2 A's)
Best Female Academic Progress – Katie Phillips (11 examinations including 5 A's)
Top student award – Georgina Breaden (13 examinations including 5 A*/6 A's)
Year 10 2013
Most Progress Award – Bradley Caines
Greatest Effort Award – Kieran James
Student of the Year – Julia Blackmore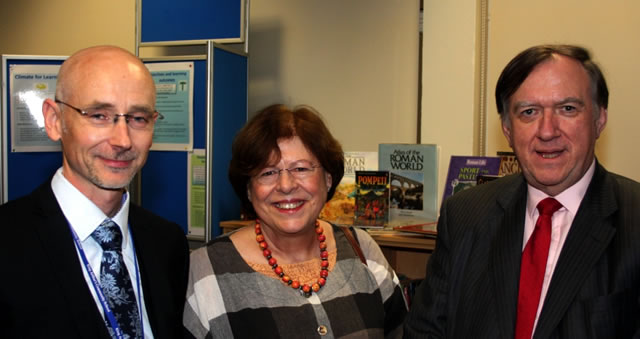 Chris Beech, Headteacher said:
"The evening was a great reflection of the learning culture developing at King Arthur's. We hosted students from Bournemouth University during the day who worked with our year 11 Geography students.

"Over 30 families attending a Higher Education funding presentation from Bath University and then our past and present students were given the clearest indication possible that there are no limits on the ambitions students can have for themselves.

"I am exceptionally grateful to Sir Robert for taking the time to visit us and also to the members of the community who came to support our students who deserved recognition for their efforts."