Wincanton's focused community website, providing news and information including a full calendar
News » Schools/Children » King Arthur's
King Arthur's School COVID-19 update
Friday 27 March 2020, 17:32
By Jen Jacklin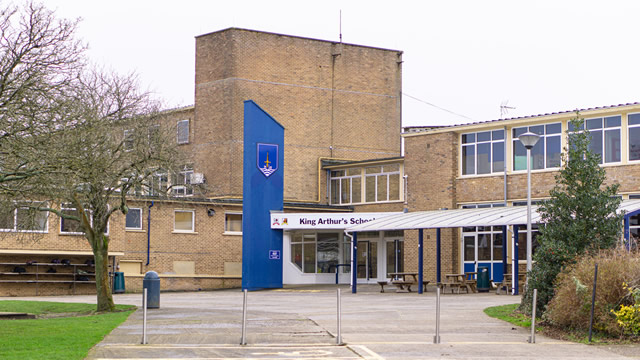 It is with heavy hearts that we closed the school on Friday 20th March, but we appreciate that this is the best and safest approach for everyone at this time. KA will be closed, but will provide childcare for the children of key workers should they not be able to be cared for at home.
Our dedicated staff will be working on a rota basis to continue to provide this essential service, as well as planning lessons and work for students to complete at home. As well as lessons, please use this time to relax, learn new skills, care for one another and get outside in the fresh air (applying the social distancing strategy at all times).
We appreciate that the cancellation of exams is particularly disruptive for our Year 11 students; please be reassured that we will work with the exams boards to resolve the situation and notify you when further information becomes available. As the Prime Minister stated, your Year 11 child's future prospects and next steps will not be hindered by our response to this unprecedented situation. I would also like to confirm that we will celebrate your hard work and successes when we return.
The coming months will be challenging for all our students and staff, and we want to remind you in these stressful times to take care of yourselves. Please follow NHS guidelines, practice social distancing and be kind to yourselves and others. We are fortunate to live in such a wonderful community and we know that people will pull together to help each other. Should you need any assistance, please refer to our website where you will find helpful information about managing at this time.
Wishing you good health, from everyone at King Arthur's School.
Support for children of key workers

These are exponential circumstances in unprecedented times. As such, we will do everything we can to stand together with our community. To this end, for those children who absolutely have to attend, our Breakfast Club and catering provision will remain open. We will provide this free of charge for the first week and confirm future arrangements as the situation is rapidly developing. I reiterate that this is our provision for the children of key workers who have no other options open to them. Your child is welcome to bring their own packed lunch, should they desire, as the catering options will be limited.

We commit to sustaining this provision for as long as required, and will be open from Monday to Friday, 8:30am - 3:30pm, including through the upcoming Easter Holidays. We will do everything we can to help this national effort.

With regard to transport, we understand from the Local Authority that they will run a normal bus service on Monday 23rd March but it may be that you will be required to bring you child to school in the event of any disruption. We hope to update this information when we are able to confirm with the Local Authority. If there are any issues with transport to and from school, please contact the Local Authority at Somerset District on 0300 1232224 and ask for School Transport.

During this challenging time, please make sure that you seek support where needed. On our website you will find some useful guides around staying physically and mentally well. There is also some guidance about supporting your child at home. Do make sure you build the day flexibly and avoid long/fixed periods of time completing school work. I would suggest a mixed diet, to include some exercise and fresh air (applying social distancing practice).

If you are a key worker and planning to use our provision, please contact us URGENTLY via email at and let us know at what times and what days your child will be with us. This is important for us so that we can plan adequately and ensure students are appropriately safeguarded.

Anyone with questions should also email this key worker inbox.

I thank you for your continued support and along with all my colleagures, wish you all the very best for the coming weeks. We will be in touch as soon as we have any further information to share.

Yours faithfully,

Jen Jacklin
Head of School