Wincanton's focused community website, providing news and information including a full calendar
Headlines » Schools/Children » King Arthur's
King Arthur's Head Teacher on the School's Latest OFSTED Report
Tuesday 20 October 2015, 18:04
By Chris Beech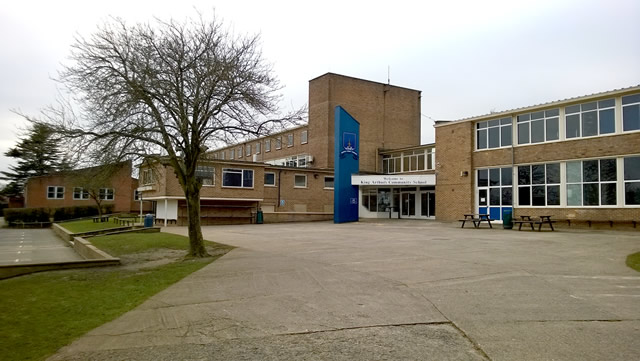 It is usually seen as the job of head teachers to moan about OFSTED – however, I am quite clear that in my time in education, schools have improved in part because of the accountability that OFSTED can bring. We were visited in June and our report was published in the last week of term.
In the last week of September I made myself available to offer feedback and discussion with parents and carers. I would like to share some of the commentary I offered in that evening.
The school was judged to require improvement but that does not mean the school has not improved since the last inspection – this is clear in the report.
Over the last three years the ethos and culture in the school has much improved. I firmly believe that King Arthur's students are as good as any students anywhere; the uniform and developing student leadership are now providing the students themselves with the evidence and self-belief that they can achieve along with the best.
Our attendance is above the national average and days of learning lost through exclusion have dramatically decreased over the last three years. OFTSED saw students who were helpful and polite, and I would expect any visitor to the school to experience the same.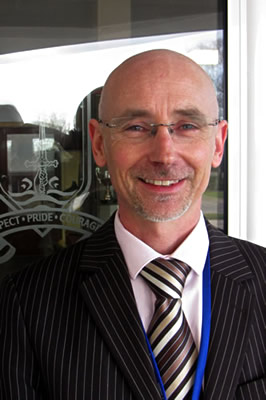 The report picked up on certain points in June which by August no longer seem to be as valid. Science and Humanities were highlighted as concerns. In our summer examinations we have seen dramatic improvements in both subjects with 100% pass rates in Biology, Physics and Chemistry and 100% pass rate for the Year 10 students who also took Biology.
The number of students achieving two GCSEs in Science has also improved by over 30% upon last year. In Humanities, under the leadership of a new Head of Department and excellent teaching from Scott Evans, the subject has seen 86% of students achieve A* - C grades in Geography – a further significant increase upon previous years' results. As such, the two main subject areas where concerns were raised have seen dramatic improvements.

The report also raised Mathematics as a subject which needed to be developed across the curriculum. We have accepted this point and adapted our policy so that students encounter problem-solving activities weekly in tutor time – it is important that adults model an attitude showing that Mathematics present problems to be solved – not avoided!

However, in our summer results 67% of students achieved A* - C grades in Mathematics, 71% achieved expected progress and over 40% achieved more than expected progress, which means that the school's Mathematics department has performed well above the National Average.

With an 8% increase in the proportion of students achieving 5 A* - C grades including English and Maths, an increase in those making expected progress in English, an increase in the proportion of A* - A grades and improvements in nearly all subject areas, we have good reason to be optimistic for the school and its students. The fact that 60% of our current Year 10 students already have a A* - C grades in a Science and English give even more reason for us to be optimistic about the progress the school and its students are making.
King Arthur's is proud to serve its community. We are not selective in our intake, we work with very supportive families and in some instances with children whose lives are very complex. However, together we are working to our vision of success and happiness – I came to the school to help achieve this vision and will continue working hard to ensure the best for our young people.