Wincanton's focused community website, providing news and information including a full calendar
News » Crime/Police
Masked Raid at KFC – Can CCTV Footage Help Identify Suspects?
Wednesday 3 December 2014, 01:11
By John Smith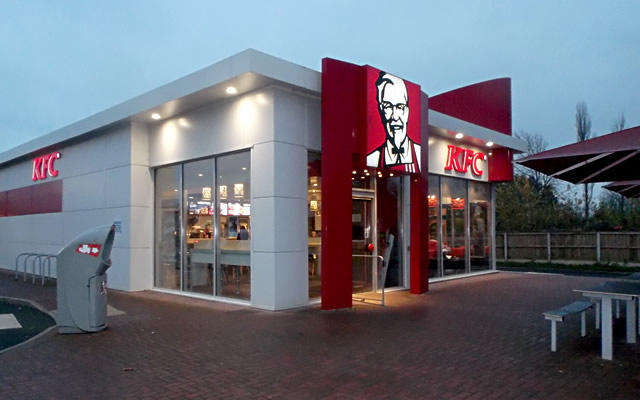 Somerset and Avon Constabulary are appealing for information to help their investigation into a break-in at the Wincanton KFC, which took place at around midnight on Thursday 18th September.
Since then the Police's investigation has been on-going, and the appeal has been made as a result of CCTV images retrieved from security footage from on-site cameras.
According to the KFC store manager, Jessica Watts, the restaurant closed at the normal time of 10.30pm, with the final staff exiting the building at around 11.30pm.
Being a "Concept Store" this unit is almost wholly automated. The whole cooking process is computer controlled. The very room temperature of the building is remotely controlled from a centre in Germany. At the end of the working day staff go through a very specific computer shut down programme, and when complete the staff have a set time to exit the premises before unnecessary lighting/power is turned (remotely). And that's it till opening time the next day.

With staff gone and the building in darkness, CCTV footage showed the robbers breaking in through the front entrance and proceeding through the building, exiting from the rear. Ms Watts said the entire episode took approximately five minutes, or less.
Nothing was reported as stolen, and it could be speculated that either this was an advance operation to check the store layout or the raiders could not find what they were looking for.
Ms Watts revealed that security footage showed that one of the three appeared to be particularly tall and well-built, adding that he had to duck under a door lintel as he passed through the building.
A spokesman for Avon and Somerset police said:
"We have released CCTV footage of the men we would like to speak to and we would like anyone who recognises them or has any information about the incident to contact us. If you can help, call the force number 101 and quote the reference number 96728/14."