Wincanton's focused community website for news, views and information including a full calendar
Headlines » Community » Balsam Centre
Join in the Balsam Bustle at its Community Fun Day
Monday 8 April 2013, 14:38
By Annette Yoosefinejad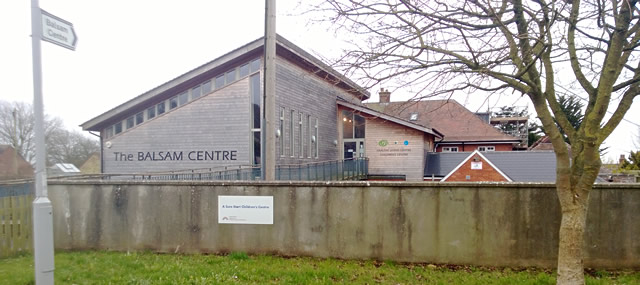 Come and join the fun at the Balsam Centre's Community Fun Day in Wincanton on Sunday 28th April from 12.00pm until 4.00pm.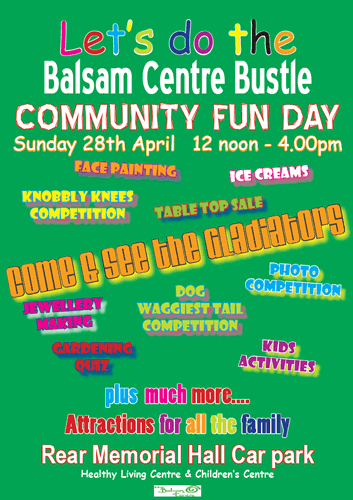 A full family affair, with games in the garden for children, a human fruit machine, a gladiator game for children and adults, a table top sale, a fire pit, and plenty to eat with tea and cake in the kitchen upstairs and burgers and soup downstairs.
501st Stormtroopers are coming from 501st UK Garrison, bringing a Stormtrooper's helmet (worth £325) you can win, kindly donated by RS Propmasters. Competition open to 16's and under, entry fee 50p. All you have to do is draw or paint a picture with a Sci-Fi/Star Wars theme" and bring it on the day of the Balsam Bustle. Go get creative!
Come and get your face painted or learn how to make jewellery. There will be a photographic competition too (details below) so get snapping! (Look on the Balsam Centre website for the details and application form). There will be a Grand Raffle and a gardening quiz leading you around the garden, and bring your knees to the Knobbly Knees Competition. Oh, and don't forget the dog! We will hold a "Dog with the Waggiest Tail" competition at 1.00pm.
Grand raffle prizes include tickets to Yeovil FC matches, any season, and a wheelbarrow with DIY equipment, kindly donated by Kellaways!
Whilst you're there, you can find out about all the activities that take place at the centre, the children's groups, the health walks, exercise classes or the Loose Ends Cafe, get information on the Growing Space, gardening and mental health, join the Job Done Project if you're out of work, or find out how to become a volunteer.
Photographic Competition!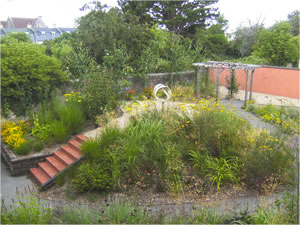 As part of the Balsam Bustle, the Balsam Centre is holding a photographic competition, to be judged by John Baxter. The themes are Town or Nature and there will be an adults category and an under 16's category, with a 1st prize in each age group of a £50 Amazon voucher. It costs 50p to enter and you can download the application form from the website, http://www.balsamcentre.org/, where you will also find more information in the "Upcoming Events", or drop into the centre to pick one up. Please mark the back of your photos with your name, and return them to the centre beforehand or turn up before 2.00pm on Sunday 28th April. Judging will take place at 3.00pm.
Get snapping!