Wincanton's focused community website, providing news and information including a full calendar
News » Neighbourhood
In praise of dogs
Wednesday 23 December 2020, 18:38
By John Baxter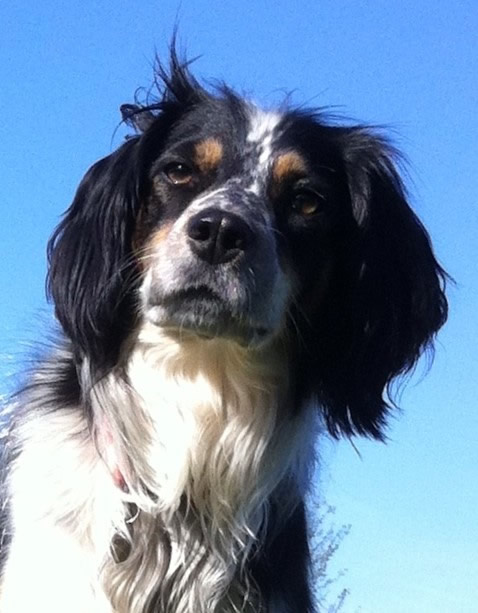 I am not a dog owner, but for the whole of this year, including lock-downs, I have been taking an elderly friend's elderly dog for a weekly walk, something we have both greatly enjoyed. While sights and sounds come top of my appreciation of the joys of walking in our excellent public spaces, for Hector what comes first is the world of smells and what he appreciates as the delightful aromas left behind by other dogs. Like me he also just loves the exercise and change of scene from his couch at home, something vital for the health of both of us.
Every day I walk around the perimeter path of our Sports Ground where rain or shine volunteers from Wincanton Football Club have kept the pathways beautifully mown, or around our well-maintained Recreation Ground and its adjoining areas. They too are a delight to walk around.
On these walks I have been heartened by how friendly and polite people are, greeting me and standing aside to maintain social distancing or chatting about their dogs or the weather. I am also aware that while people take their dogs for a walk, it is their dogs who are walking them and saving them from the couch. More than that having the friendship and unconditional devotion of a dog, whose simple needs have to be met, contributes greatly to our happiness and mental health, particularly if the sun is not shining and Covid19 stalks.
On my daily walks I have also noticed that the great majority of dog owners bring with them the little reversible plastic bags needed to collect their dog's poo. This is so easy to do and our Council supplies us with so many bins for their contents. Sadly however, I also see on each walk that there are a minority who live here who are ready to vandalise our pathways, leaving poo to be rained on and picked up on the shoes of other walkers, adults and children, so spreading dangerous infections. The point is when this happens it is not their dog's fault.