Wincanton's focused community website, providing news and information including a full calendar
News » Politics » Liberal Democrats
Graham Watson, MEP for the South West, Visits Wincanton
Thursday 15 May 2014, 15:14
By John Baxter
Wincanton Window is politically neutral, but we welcome political views from all readers. This article represents the personal views of the author.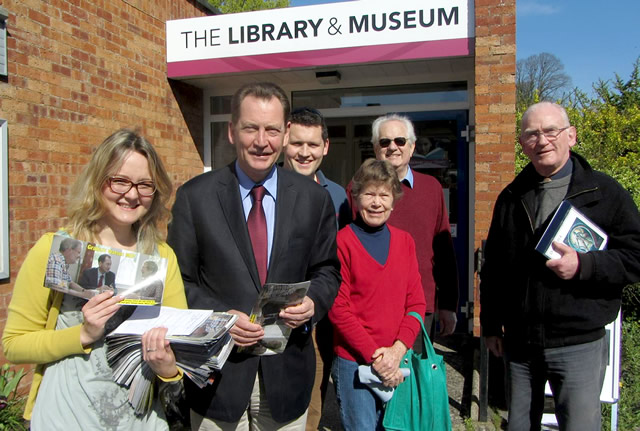 Sir Graham Watson, together with local Liberal Democrats and members of his team, recently spent a day knocking on doors and delivering leaflets in preparation for the elections to the European Parliament on Thursday 22nd May.
Sir Graham has been in the European Parliament since 1994 and we have been very lucky to have such an outstanding man representing us. An accomplished linguist in four languages and experienced in international banking before entering politics, he has led and increased the size of the Liberal group in the European Parliament and has worked tirelessly to promote jobs and growth in the South West, helping to secure £800 million to help businesses grow and train young people.
Always approachable and straightforward, it is real pity that he has not had the opportunity to debate with the UKIP leader, Nigel Farage, face to face. Having heard him speak many times with unsurpassed knowledge on what the UK gains from our EU membership, I am sure he could see off Mr Farage or any UKIP speaker. He is also very clear about what reforms the EU needs.
Watch his short, impromptu Wincanton video.
While Labour and the Tories are running scared of the inroads Mr Farage might make into their members and so are saying nothing, the Liberal Democrats are determined to put the case for remaining in the EU and having capable, committed MEPs such as Graham Watson working for us rather than some of the weirdos UKIP has sent to Brussels.
Most homes in Wincanton will have received Graham's leaflet spelling out what the EU, with all its problems, has actually achieved and how British business leaders are overwhelmingly against withdrawal from the EU. Graham points out that over 3 million UK jobs depend upon it.
Last week Graham Watson, MEP, Sarah Yong, Liberal Democrat Prospective Parliamentary Candidate, and Danny Alexander, First Secretary to the Treasury, spent a day together visiting Somerset businesses discussing which government policies could help them and asking about the employment of apprentices. They are seen here at Duo Engineering outside Frome.