Wincanton's focused community website, providing news and information including a full calendar
News » Community » Museum & History
George Keen Talks to History Society on Traditional Cheese Making
Thursday 19 March 2015, 19:24
By Janet Fray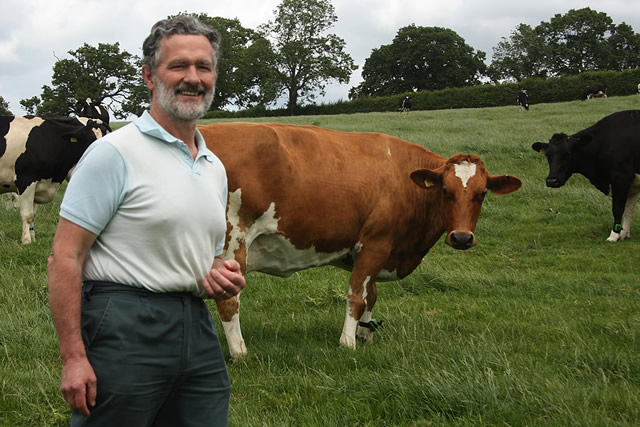 On 27 February, a talk was given by George Keen to the Wincanton Museum and History Society, on the making and supplying of Keen's Cheddar Cheese. We were treated to ample samples to taste, which were much enjoyed by the forty plus people in attendance. The event drew one of our best turn-outs.
George described how, when his family moved to Moorhayes Farm in 1899, the cheese was made in the house. In the 1930s TB regulations involved making a room available for production only. Today there are separate buildings for the cows and cheese-making, enabling the farmhouse and three cottages to become home for the Keen family.
Colourful slides were shown as George explained the art of cheese making. Only milk from their own cows is used and it is unpasteurised to retain a richer flavour. The milk travels about 50 yards from milking parlour to dairy (not a bad footprint).
Proceedings then start in the cheese vats, and we learnt that fermentation is what matters. After discussing junket (to release the whey), curds and whey, etc., George explained how their cheese has evolved to what George called "an old fashioned cheese" – and we called "delicious"! In three days time the rind is prepared and the cheese is then shelved for up to 12 months to mature.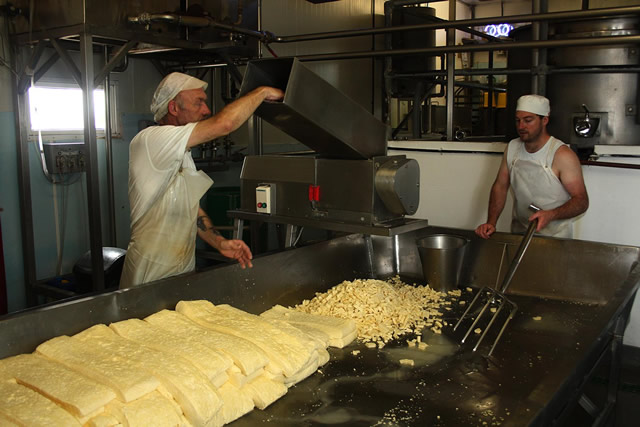 Next came a discussion on the cows, and the questions and answers flowed as a new world, unknown to most of us, was revealed. The 220 cows are housed in a magnificent new building, where they live, eat, and go to automatic milking as often as and whenever they want to!
Lights are out from 10.00pm until 4.00am for a quiet and darkened period. The cows do not listen to music during the day, we discovered; they do, however, go outside into the fields, in rotation, in the nicer weather.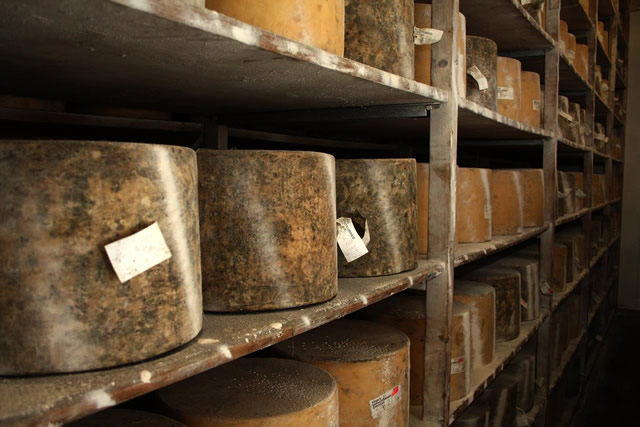 This all results in award-winning cheese, and lots of farmhouse butter for sale.
The whole talk was much appreciated by those present, and many thanks were given to George and his wife for giving their time to speak to us.