Wincanton's focused community website, providing news and information including a full calendar
News » Health & Fitness » The Studio
Free Alternative Fitness Taster Day at The Studio
Tuesday 19 February 2013, 17:02
By Bex Smith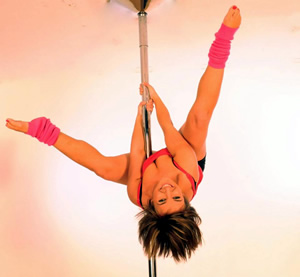 Trowbridge School of Pole Dance have been running fitness classes for over two years at the award-winning ladies gym TLC Trowbridge.
We are now bringing classes to your local area at The Studio, Wincanton and are offering a FREE taster session on Saturday 23rd February from 10.30am until 12.30pm. Come along and see what we are all about, try some of our classes and meet the instructors!
We will be offering a variety of our classes and workshops on the day for you to try, including: pole fitness, aerial hoop, hula hoop and flexibility. All classes will be suitable for complete beginners of ANY level of fitness.
Pole Fitness classes combine a mixture of resistance work, flexibility and dance steps! It is well known for building strength and muscle tone as well as improving your metabolic rate, which helps you to lose weight. Most people find that after one spin on the pole they are completely hooked!
Aerial Hoop is a circus based class which uses many of the skills you will learn in pole! Ever fancied running away with the circus? Well now is your chance to have a go and pretend you are performing with Cirque Du Soleil for the day. Another great class for building strength and muscle tone, this is one of our newest classes and has proved to be very popular!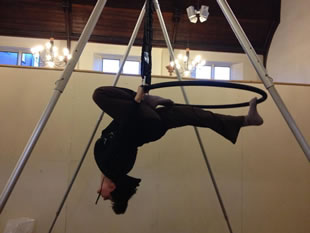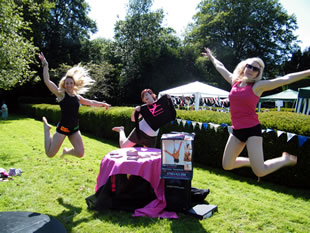 There is a lot more to Hula Hooping than just hooping at the waist! You can learn to hoop on any part of your body using weighted hoops and there are some amazing tricks to be learnt. Hooping tones your entire body and can burn up to 600 calories an hour, making it a brilliant fat-burning activity.
Flexibility classes are designed for all levels of flexibility, even those who just want to be able to touch their toes! These classes will help reduce injury, improve your posture and give you greater mobility. You will be taught a range of stretching techniques and the science behind it. Our flexibility courses are hugely popular as we help each individual to reach their own goals whilst tracking their progress.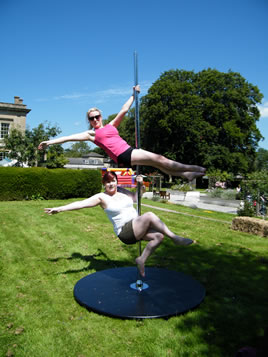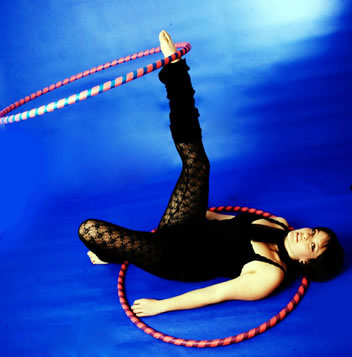 At our main studio we also host other classes and workshops such as podium dance, pollet (ballet/pole fusion), acro-balance, burlesque/pole-sque, pole blast (high intensity dance class) and workshops with the country's leading Pole Dancers!
We can't wait to meet you all and there will be great discounts for future classes booked on the day!
Any questions or to book: please ring Amirah on 07861 421388. The Studio is at Tythings Yard, Wincanton, BA9 9RZ, just opposite Roberto's Car Wash.