Wincanton's focused community website, providing news and information including a full calendar
News » Community » Museum & History
Discovering Wincanton Museum
Thursday 1 March 2018, 17:13
By Fanny Charles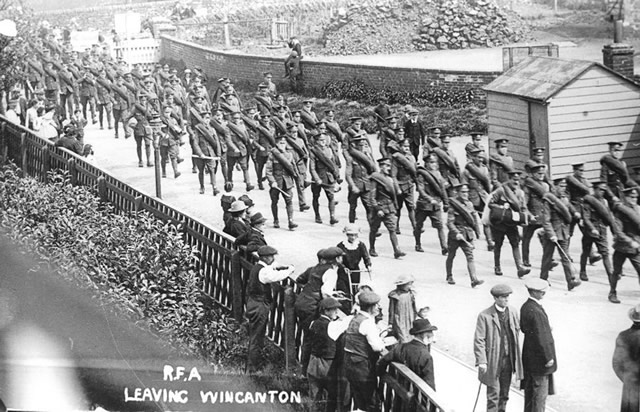 The first in a monthly series focusing on an exhibit from the museum to tell some of the stories of our town.
How well do you know Wincanton? This "pleasant town on the Cale" (a translation of Wincaleton, the name of the town in the Domesday Book) has a long history.
The area has been inhabited since the Bronze Age, and was the scene of many conflicts between Britons, Saxons and Danes. But for most of us the history really comes to life with the coaching era. For the weekly Plymouth Mail, Wincanton was exactly half way between Plymouth and London and there were many coaching inns and ale houses to cater to the constant passing trade.
You can learn a lot about Wincanton's history from a visit to the town museum, housed in a small room at Wincanton Library. Here curator Chris Forester looks after a wide variety of exhibits, from posters and photographs to pottery and railway memorabilia.
This is the first in a monthly series, each focusing on a different exhibit from the museum, to encourage local people and visitors to pop in and find out more.
This photograph is one of many collected by the late Rodney Legg in his researches into local history. It shows soldiers of the Royal Field Artillery marching down to Wincanton Station to leave for the front in the First World War. There is no date, and Chris Forester does not know which road they are marching along.
If you have any ideas of the street name, have any family connections with the RFA, or any information on the date of the photo, call into the museum and talk to Chris. You can also email Dave Smith, the editor of the Wincanton Window, at .
Also, if you have any WW1 family stories, in this centenary year of the end of the "war to end all wars", we would love to hear from you!
Wincanton Museum is open from the end of March on Wednesday and Friday from 10am to 1:30pm and on Saturday from 10am till noon.