Wincanton's focused community website, providing news and information including a full calendar
News » Neighbourhood
The Church Street bottleneck has double yellows at last
Thursday 4 July 2019, 15:56
By Dave Smith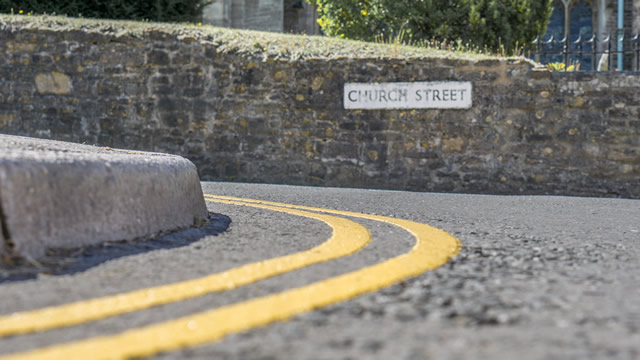 Inconsiderate parking near the narrow pass at the bottom of Church Street has been a frustration, and often an outright obstruction to drivers of large vehicles for years. Finally, pressure from Wincanton Town Council has resulted in the addition of double yellow lines to that stretch, as well as the rest of the Silver Street junction area, so the pinch-point woes may be over at last.
Residents living nearby could have argued they've been well within their rights to park anywhere along that narrow section, given that the double yellows didn't start until much further up the road. Perhaps it was assumed common sense would prevent anyone parking so near the bottleneck as to block the passage of larger vehicles.
Unfortunately, there have been several accounts of blockages in recent years. On some occasions the police have been involved when a poorly parked car needed to be moved, and in at least one case a bus driver on a schedule allegedly decided it was worth barging through regardless, causing considerable damage. If an ambulance is unable to pass, it's likely the driver will feel the same way, justifiably.
Once upon a time, Church Street wasn't part of the one-way system and there was two-way traffic through this narrow pass. It's no surprise something had to be done about it as the town grew, but it is a surprise that it has taken this long for the finishing touch to be applied. Some would argue it's still not enough; that the lines should have been red, but that raises enforcement implications that are much harder to justify.
Only time will tell if the addition of indicative parking restrictions will sufficiently discourage inconsiderate parking in this spot. If common sense wasn't enough, perhaps the threat of legal action will do.