Wincanton's focused community website, providing news and information including a full calendar
News » Nature » C.A.T.C.H.
C.A.T.C.H. River & Wildlife Day
Friday 13 September 2019, 18:51
By Steve Lee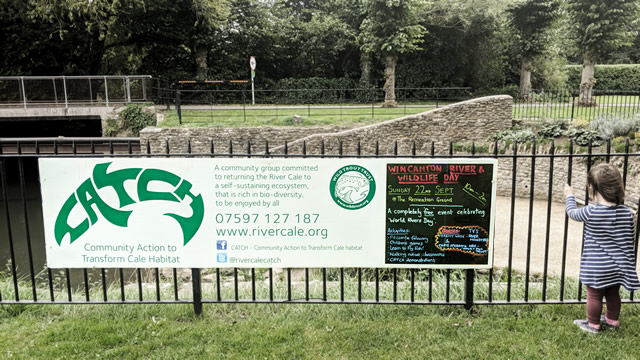 With World Rivers Day approaching at the end of September, C.A.T.C.H., Wincanton's home-grown volunteer river conservation group, is excited to announce that it will be hosting a River & Wildlife Day at Cale Park (Wincanton Recreation Ground) on Sunday 22nd September 2019 from 10am until 2pm.
The aim of the day is fundamentally to bring people together to learn more about what lives and grows in and around the River Cale, and of course to extol the marvelous work of C.A.T.C.H.
On hand will be a host of experienced bodies who have kindly donated their time to support the work of the group. This fun and free event offers something for everyone and includes talks, demonstrations, information points and the opportunity to ask the experts questions relating to the river and the areas around it.
C.A.T.C.H. is delighted that amongst those attending and supporting the day is TV presenter and author Jeremy Wade. Jeremy is well known for his TV series River Monsters, but has also gained a wealth of knowledge throughout his travels, a degree in Zoology and a postgraduate teaching certificate in Biological Sciences.
Also supporting the day will be Chris Sperring MBE, Conservation Officer for the Hawk and Owl Trust. Chris has spent time with C.A.T.C.H. previously, passing on a wealth of invaluable knowledge. His passion and ability to engage is a crucial for anyone with an interest with nature and conservation.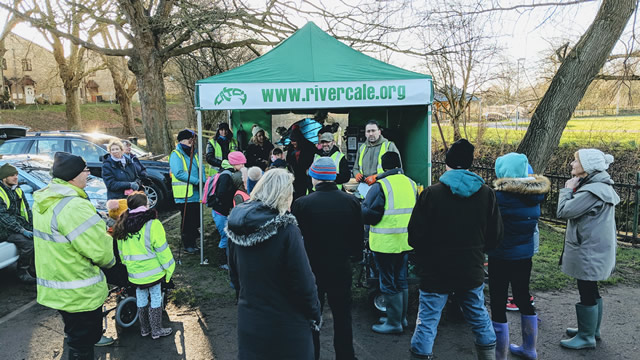 Joining the group for the day will be urban fly fisher, river restorationist and author Theo Pike from the Wild Trout Trust. Theo, too, has been a great inspiration to the work of C.A.T.C.H. for some time, offering advice and guidance and brings another wealth of knowledge to share, particularly in the field of fly fishing in urban rivers and river conservation.
Alan Wells, founder of Pitcombe Rock Falconry near Bruton, will be another invaluable attendee of the event. Alan will be bringing along some of his birds of prey that are relevant to the Cale habitat. The Falconry rescues and rehabilitates wild and captive bred birds of prey, as well as offering educational information on their work.
Wincanton resident and qualified arborist Jonathan Astel will also be on hand to lead a 'walk and talk' on the trees found along the stretch of the River Cale which runs through the Park.
C.A.T.C.H. is also delighted to confirm that representatives from the Environment Agency and Somerset Wildlife Trust will also be supporting the event and will be on hand to offer expert information.
Partridge of Redditch is a Wincanton-based company that is an innovator and technology leader in the manufacture of fishing hooks. They will also be supporting the day by offering demonstrations of their work, as well as fly casting practice on dry land that will hopefully give a real appreciation of this time-honoured skill.
The team from Bootmakers will be offering their usual fun activities for children. There will be a host of activities and talks for all ages, all free, and designed to give us all a better insight into our local river and the life that lives in and around it.
Wincanton Recreation Ground has limited car parking but is only a short walk from the town centre which offers plenty of free parking space. Cale Park can be located using postcode BA9 9ED. The Cale Park Cafe is located within the grounds only a very short walk from the main event area. Firm tarmacked paths lead to the majority of activity spaces.
For more information, contact C.A.T.C.H. on 07597 127187 or visit www.rivercale.org. Members of C.A.T.C.H. will also be manning a stand at the event to talk to visitors about their work.
As always, the group is grateful for the support and assistance of Wincanton Town Council.