Wincanton's focused community website, providing news and information including a full calendar
News » Nature » C.A.T.C.H.
C.A.T.C.H: Thanks for a Hugely Successful Jumble Sale
Sunday 16 February 2014, 17:54
By Steve Lee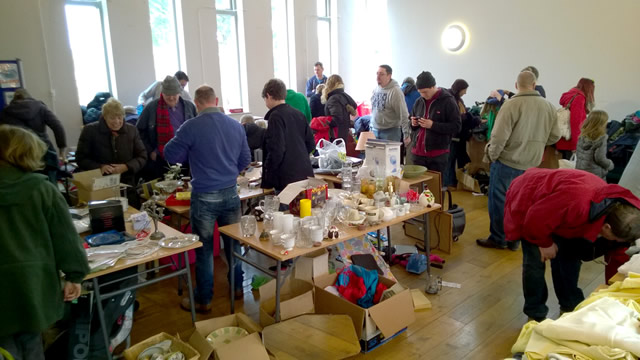 The C.A.T.C.H. (Community Action to Transform the Cale Habitat) volunteer group would like to say a big "Thank you", to everyone who contributed to making our jumble sale on Saturday 8th February such a resounding success.
Emphatic thanks are extended particularly to all the businesses and establishments who kindly displayed our posters. To all those who donated jumble; we were overwhelmed not only by the quantity but also by the quality. To the Balsam Centre for allowing us to use their excellent facilities, and to everyone who gave so generously on the day.
We are pleased to announce that we raised just under £300. This substantial amount will go a long way to providing more equipment for the group, in support of our continuing work to restore the area in and around the River Cale which runs through Wincanton and beyond.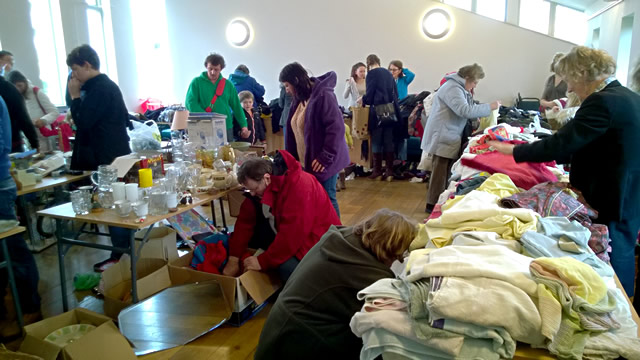 As the group enters its second year plans are already in place to carry out more litter-picks along the river. We are currently working towards organising an information evening, which will enable us to explain the work we've been doing, and our plans for further work which will help protect and enhance the river, its wildlife and plant life.
Watch this space for more information about events and activities you can get involved with, and be sure to check out our previous articles which show what we've been up to during the last year.