Wincanton's focused community website, providing news and information including a full calendar
News » Nature » C.A.T.C.H.
CATCH Clears a Significant Blockage in the River Cale
Sunday 9 June 2013, 09:10
By Matt Bishop
CATCH (Community Action to Transform the Cale Habitat) has been getting its feet wet in the River Cale again. During a recent survey of the river by the Wild Trout Trust several potential fish migration impediments were identified along the survey route that could prevent fish freely traversing the stream.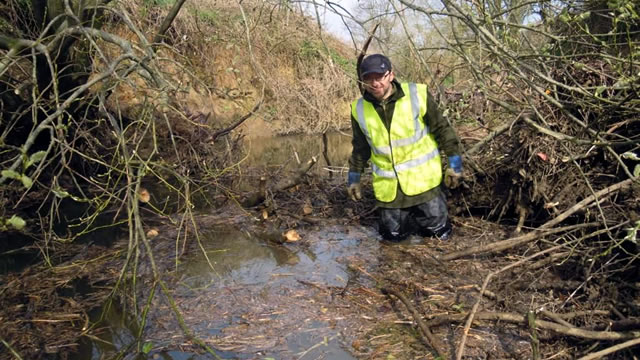 The Committee decided to do a few additional walks along the river to identify areas for improvement, and came across two small Willow trees that had slipped into the river during the course of the winter of 2012 / 2013, due to bank erosion. The trees had collected a vast array of debris behind them, causing a blockage.
We decided it was something we could deal with ourselves, and so assembled a group of willing volunteers (there was no press gang involved). On a Saturday morning the group set about removing the blockage to enable fish to pass freely once again.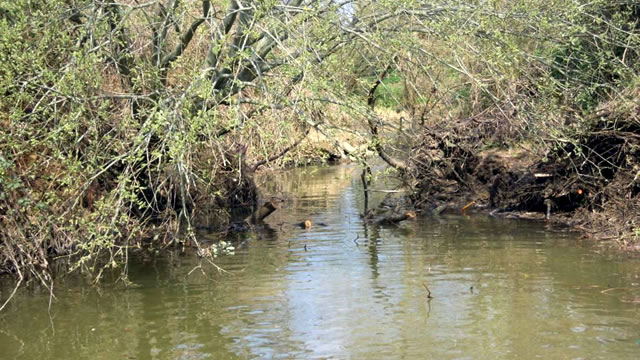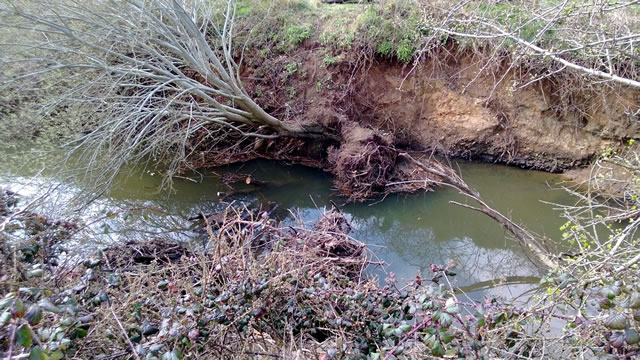 The photos show the section of the river before and after the clearance work. Now there's one less obstacle in the river for fish to... tackle.
If you are interested in joining in on one of our volunteer sessions in the river, and don't mind getting a bit wet and mucky, then please email us at . We've just establshed a new website, too: www.rivercale.org.