Wincanton's focused community website, providing news and information including a full calendar
News » Community » Balsam Centre
Big Balsam Quiz at The Nog Inn – Thursday 25th February
Thursday 18 February 2016, 13:30
By Abbie Castle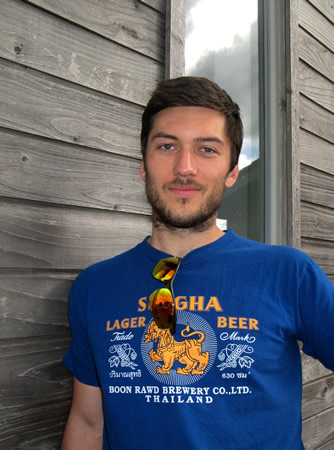 One of the Balsam Centre's volunteers, Berry Bernsen, will be running the London Marathon to raise funds for the Centre, and to help him reach his target, he is holding a Quiz Night at The Nog Inn on Thursday 25th February at 7.00pm.
Tickets are £2 per person with a free bowl of chilli included (veggie or meat)! Get a group of friends together and book a table and let's make a night of it! There will a raffle and a photo quiz, with more chances to win.
Tickets for the event are available at The Balsam Centre's reception desk – call 01963 31842 for more information or find out more on The Balsam Centre's website.
Berry has been a volunteer with us since 2014, leading the long walks for more experienced walkers which can be up to 8 miles long. "I've discovered the huge range of good work that goes on at The Balsam Centre. From the children's services to the Men's Shed, there is something for everyone, and they make a big difference to a lot of local people. This is my first marathon and I'm very excited to be able to help them with fundraising."
We are delighted that he is fundraising for us and look forward to cheering him on in the London Marathon.
If you can't make the quiz you can support him with his fundraising campaign by going to www.virginmoneygiving.com/team/BalsamCentre.
There are many opportunities to volunteer at The Balsam Centre, from running a Games Club, cooking in the Loose Ends Café, gardening, helping out in the Growing Space, or leading the Health Walks. It gives individuals a great opportunity to gain new skills, share the skills they already have with others and a chance to help within the local community to improve the quality of the lives of others.
In return many volunteers experience a great feeling of a personal reward and achievement from offering help and support in their free time. It is also the chance to gain experience and new skills which may later support job applications in whichever future career path is taken.
If you are interested in volunteering, drop in for a chat with Annette Yoosefinejad, the centre's Volunteer's Coordinator. You can email her on or call 01963 31842.