Wincanton's focused community website, providing news and information including a full calendar
News » Community » Balsam Centre
Balsam Centre to Run New Weekend Courses!
Monday 15 September 2014, 21:08
By Annette Yoosefinejad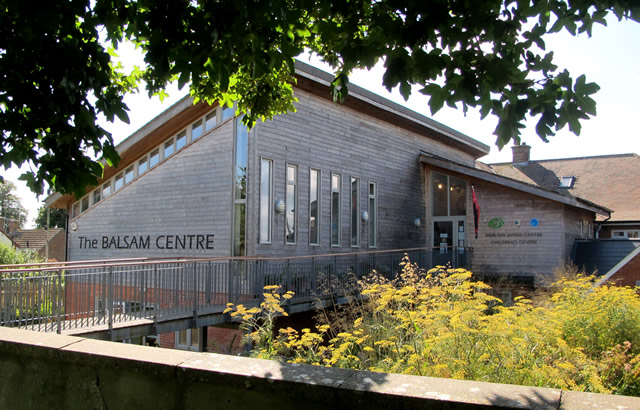 New weekend courses are coming to Wincanton, especially for those people unable to make any of our weekday sessions. The Balsam Centre will be opening up at weekends to hold a range of workshops and courses.
These Balsam Centre courses and workshops will be run by highly skilled and experienced tutors, offering a great opportunity to learn an exciting new hobby or develop your skills.
Wincanton Camera Club will run a one-day Digital Photography workshop on Saturday 8th November, £70 (bring your lunch!), enabling people get the best from their camera. Come and learn about aperture and shutter speed, lighting and composition. There will be two tutors in the class, so plenty of time and attention can be given to students and the workshop will take place inside and outside the building. Final photos will be put online.
Lorna Jones, a textiles tutor, will be running a textiles course, one Saturday a month for six months. Projects include textile postcards, learning how to free-embroider using a sewing machine, and upcycling clothes. The course will cost £190 including materials. We have our own sewing machines so no need to bring yours, if you don't wish to.
Sophie Bellars, the wonderful printmaker and artist who led the WW1 Heritage project, will be running a Printmaking course. You can learn various methods of printing – collagraphy, mono printing, lino, stencilling and screen printing. Cost £190 including materials. Again, this is a one Saturday a month course for six months, allowing people to practice at home and work on their projects.
On Saturday 20th September, 10.00am – 2.00pm, there will be a Floristry Workshop, £25 including some materials. Steph Graham will be the tutor, an experienced florist working in Salisbury. Your chance to learn how to make a beautiful low-level arrangement/table centre-piece for a special occasion and a hand tied bouquet.
Other courses are in the pipeline – a one day Mobile Phone Photography, having fun with Instagram, changing composition methods for square frame shots and creating different themes. This is a great course if you want to add photos to a blog or to add to your Facebook page. We are looking at running a Middle Eastern Cookery course in January, and we would like to run Saturday Art Classes.
And of course, the workshops and classes that run during the week will continue. Emma Craigie's Creative Writing Course with the WEA will continue on Tuesday afternoons, and new from this month is a Patchwork and Quilting Course on Wednesday mornings. Pilates will continue along with the Exercise to Mobilise class, and don't forget the Men's Shed and the Painting and Drawing Classes.
The courses all have a limited number of spaces so booking is essential. We are open to other ideas – are there classes and courses you would like to see run in Wincanton? Or are you interested in running a course for us? Horticulture? Hanging Baskets? Bread-making? If there is something you would be interested in, then contact Annette or Lynn at the Balsam Centre 01963 31842, or drop in to see us (Tuesdays, Wednesday mornings or Thursdays).