Wincanton's focused community website, providing news and information including a full calendar
News » Community » Museum & History
A Talk on the History of Palestine
Wednesday 20 April 2016, 09:03
By Nigel Fox and John Baxter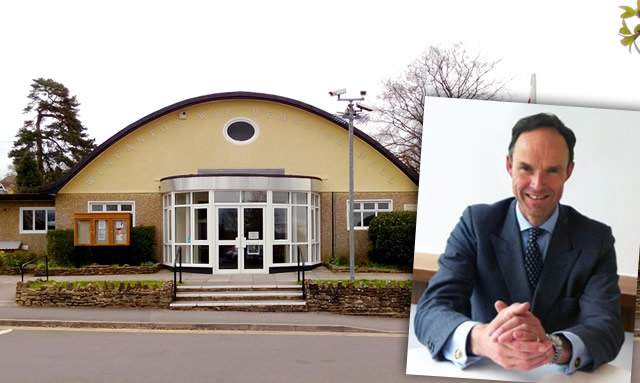 On Friday 29th April at 7.30 pm in the Memorial Hall, the Wincanton Museum and History Society is lucky to have the chance to hear one of the country's leading experts on the Middle East and its troubled history. His chosen topic is:
The History of Palestine – with some insights into the wider region.
John Deverell holds a C.B.E. and is a retired brigadier who, during his military career and since then as a consultant to the Foreign Office, the UN, the European Institute of Peace and through his commercial work, has accumulated deep knowledge and experience of the peoples and problems of this most unstable and troubled area.
This is a lecture not to be missed.
£5 on the door or £2 for members.
The Origins of Wincanton's Museum and History Society are lost in the mists of time when George Sweetman and Puffy Bowden wrote accounts of the town's early history at the start of the 20th Century.
In the 21st Century we seek to keep interest and enthusiasm in the history of the town and area alive by running our Museum Room in the Wincanton Library. This is the base for curating, archiving and displaying a range of interesting artefacts we have accumulated over the years. These can also be lent for display to local schools.
The Museum Room's computer holds an increasing number of slide shows, photographs, PowerPoint presentations, videos and sound recordings. These are all available for people to explore and browse through when there are stewards on duty.
We also have a monthly series of talks (see www.wincantonmuseum.org.uk ) of which the above is the latest. These are wide-ranging, well supported and generally fascinating. They are also very pleasant social occasions and a chance to sustain friendships and meet new people.
Why not come and join us? We need more people to act as stewards and we also need more people prepared to serve on our committee e.g. as Treasurer and Secretary. The society has always relied on a mix of newcomers and established locals, so think about joining us to make a difference.