Wincanton's focused community website, providing news and information including a full calendar
News » Community
A Framework for Making Wincanton a Better Place
Wednesday 14 May 2014, 16:03
By Nick Colbert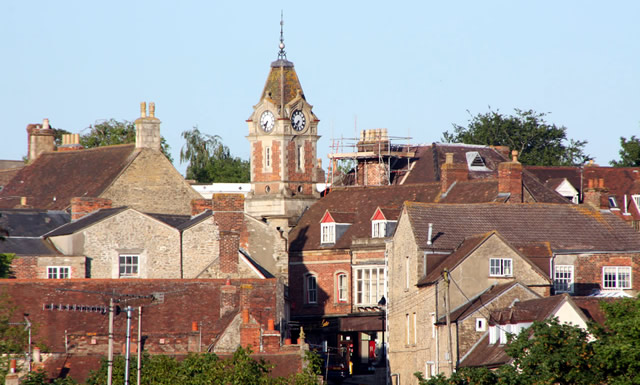 My recent call for people to help with ideas to incorporate into an "Action Plan For Wincanton" has met with a tremendous response from many people recognising concerns and suggesting ideas to help in the town's regeneration. Consequently it has taken longer than I thought to go through everyone's ideas but it has been well worth it and many positive things have happened already.
I would like to thank everyone who has taken the time and trouble to respond.
After acknowledging the obvious competition from the internet and out of town shopping there is much that can be done to help stimulate the life-blood back into our town centre.
Ideas included:
Shops opening which fill niche markets not serviced by the supermarkets or the internet.
Retailers staying open through lunchtime by staggering staff breaks getting an anchor business into the town.centre to pull in the footfall that other businesses can feed off.
Encouraging festivals and events which will bring people in.
Promote local business.
Keeping the town presentable and clean, tidying up the "gateway" to the town and dealing with eyesores.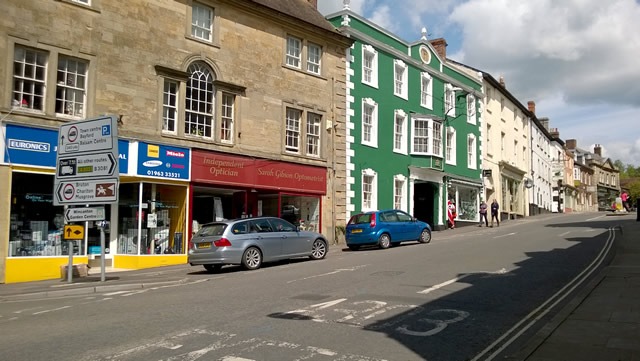 We also need to promote the positive aspects of the town to businesses to encourage full shops; people will only open if they believe they can make money. Well, Wincanton represents a remarkable opportunity: whatever your view is on all the new housing, one thing is for certain, we will have at least 703 houses built over the next couple of years which, at 2.3 people per dwelling, will increase the immediate customer base by 1,617 people.
There are 85 army families moving here shortly and by my calculations, if the average family income is £40,000, the annual spend of those 85 families will equate to £3.4 million being paid into their bank accounts, a good proportion of which will be spent locally if we are offering the services and goods locally at prices that make people want to buy.
That's just 85 houses, at £40k per household. Those 703 houses already granted will add over £28 million to our town's economy which provides one hell of a positive reason for opening your business in Wincanton.
So what more can be done? Well in no particular order:
Problem 1

More customers provide more income for our local businesses but we do not have enough employment or spaces in our primary school for more housing and we want to protect our "Market Town" from becoming a "Dormitory Town".

Suggestions

We have our housing allocation which means we should now be very choosy about allowing any further development. Of the 703 properties passed there are virtually no bungalows for our ageing population; it is more profitable for developers to build houses than bungalows so that is what they have done. Bungalows allow local people to buy more suitable accommodation as they get older whilst freeing up their house for others.

The majority of bungalow purchasers do not require employment and are of an age where they do not require primary school education, so do not cause the same problems as houses. In addition, many are moving down from larger properties, freeing up capital which they then have all day to spend, preferably a good proportion in Wincanton.

Action to take

Inform our planning department of the town's housing requirements, ask them to guide developers to understand that councillors will not vote for any further large scale developments of houses but will look more favourably on small scale developments of bungalows which will enhance our town rather than change it and rebalance the bungalow stock which has recently fallen behind.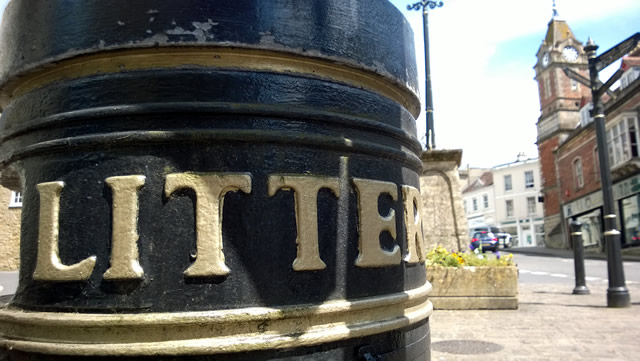 Problem 2

The town needs to tidy itself up and present itself better.

Suggestions

Litter pick, report any fly-tipping and tackle eyesores, spray-paint and vandalism as soon as practically possible.

Action to take

A litter pick is currently being organised, fly-tipping is dealt with very quickly by the District Council, usually within 24 hours of being reported, the link below allows us all to report fly tipping, dog fouling, dead animals, stray dogs, litter bins in need of emptying, fly posting and graffiti (removed the same day as reported if possible).

http://www.southsomerset.gov.uk/environment/streets-and-open-spaces/streetscene/

Meet with owners of eyesores to discuss politely. Most landowners have a financial interest in the town and directly benefit from a good looking town as it affects the value of their assets. Following a meeting with Mr Hopkins the fencing was re-established in Station Road within 48 hours and a timescale (September) set for the demolition of the burnt out house at Lawrence Hill. We would all like it to be earlier but I understand why September.

Eyesores within the Conservation Area or Listed Buildings or both can, if the owners do not comply, be served with a s215 notice. If they fail to take action the District Council can undertake works and bill the owner.

Action has been requested regarding the Green Dragon in the High Street and The Happy Shopper opposite the Grade II* listed church in Silver St.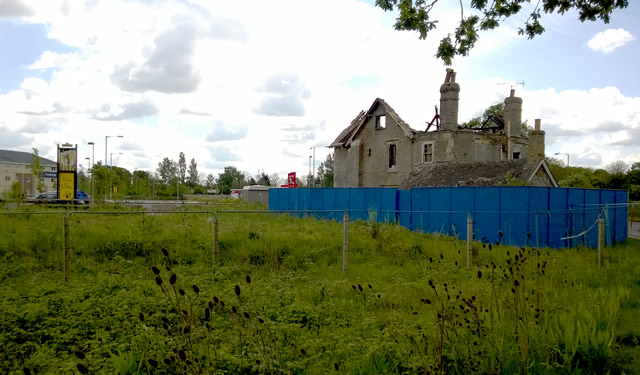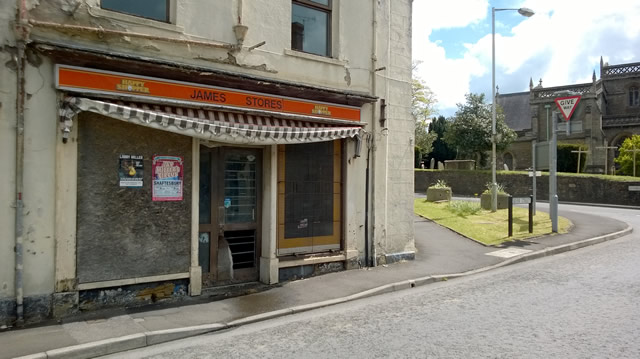 Problem 3

The town needs an anchor business back in the High Street to repair the damage done by Morrison's going "out of town", then compounded by the Health Centre also going outside the town. People have suggested various supermarkets (including Morrisons moving back into the centre of town), Primark, both Pound & 99p stores (I could shop there for hours) and M&Co.

Suggestions

There are two sites identified in a report by GVA Grimley (property consultants) on behalf of SSDC where a large retailer could be accommodated back in the town centre.

People in Ilminster were surprised following the opening of a Tesco in their town centre which offered 3 hours free parking; their town centre was regenerated by the increase in footfall, spending spilt out into the High Street and there are currently no empty shops in the town as can be seen in the property regeneration expert Matt Day's blog "The perfect small town":

Basically once you have an anchor business in the town (as we once did) many other independent retailers can thrive off the back of it.

Action to take

I have already spoken with David Julian, the Economic Development Manager, and Helen Rutter, the Area East Development Manager in the District Council, and their view is that preparing "development briefs" for the areas identified in the GVA Grimley report is the next step to attracting an anchor business to the town centre.

I have emailed Morrisons, who apparently would like a larger store in Wincanton, to inform them of the opportunity to move "back into town" with the opportunity to have a larger, state of the art store and highlighting the possibility of letting their current store to someone like a large DIY retailer, farming supply outlet or any other suitable out of town retailer, they have replied asking for more details of the possible sites, the economic development manager is getting back to them.

I have also informed ASDA who are using Wall Mart money to expand in the UK as to the possibility of a town central site.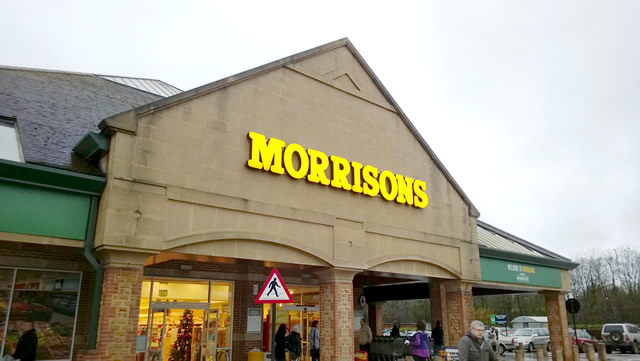 Problem 4

The town needs more "events" to complement the Christmas Extravaganza, the annual Discworld event, race days and the Sunday Market.

Suggestions

An annual festival could be organised to promote the town, involving the arts, music, theatre and comedy. There is the possibility of a cheese, cider and wine festival, all of which would showcase local producers and retailers.

Action to take

We have met with three event entrepreneurs, one of whom had suggested an annual festival, who have their businesses in the area and discussed possibilities and timescales for "Wincanton's Festival". The meeting went well, with broad agreement on all sides, and a second meeting is scheduled for August to move towards taking this idea forward. I am also contacting local businesses in the cheese, wine and cider industries to see if an event can be put on in Wincanton to showcase local produce. This may eventually be incorporated into the main event.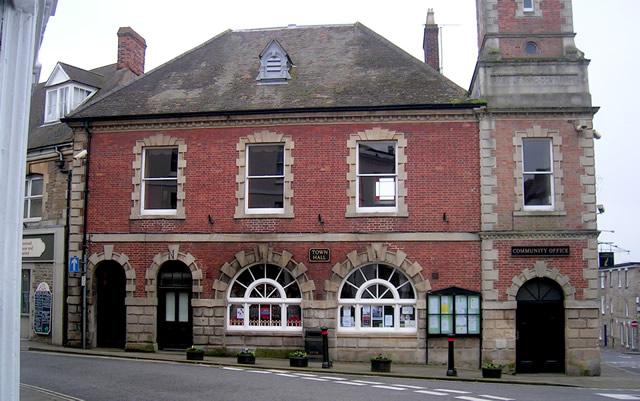 Problem 5

The Town and District Councils are spending too much of their budgets on their administrations and not enough on Wincanton and the district.

The public are often confused as to where to go, with uncertainty over county, district and Town responsibilities. The Town Hall is an expensive place to run; just keeping the roof watertight costs a small fortune, heating/lighting, insurance and rates eat into a large part of the Towns precept.

The first floor offices are usually used once a fortnight for about two hours. The District Council offices are underused; the meeting room there spends most of its time empty as is much of the office space. In fact virtually every fortnight when the Town Council meets the District meeting room is lying there empty so we are paying for duplication of offices, meeting room staff and all associated costs.

Suggestions

Sharing offices, staff and a meeting hall with the District Council could produce substantial savings, releasing money which could then be spent on the town instead of being spent on the council.

Full figures need to be examined but there are substantial savings for both parties with the beneficiary being Wincanton. The underused District Council offices in Wincanton are under threat by being underused, the Town Hall is an expensive building, much of which is also underused.

Action to take

Encourage both councils to explore the sharing of Churchfields offices and staff, thereby safeguarding the services there and freeing up substantial sums of money to invest in our town.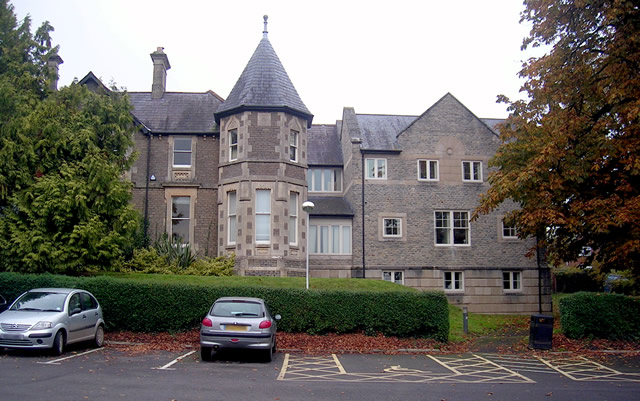 Problem 6

We have lots of new housing but need more jobs for our growing population to create employment in the town and keep unemployment at a minimum. Idle hands are not a good thing.

Suggestion

Persuade the District Council to bring forward employment land so there is actually some realistically priced land to encourage employers to our area.

Action to take

I have suggested this to the leadership of the District Council and David Julian, the Economic Development Manager. Initially they have agreed to make available £8 million to invest throughout South Somerset for the express purpose of bringing land forward for employment purposes. I will press to ensure Wincanton is included to help ensure that as housing fills up there are jobs for people to do and money to earn.
After a very encouraging start I hope momentum will be maintained. If it is we will see Wincanton grow at a sensible pace, see our town centre flourish with high demand for shop units and see our town present itself better. Everyone can help even if it's just by picking up a piece of litter.
Finally there will be more we can do. I will press on with actioning the above points, but if there is anything important I have missed please let me know as a good plan is never finished, it is always evolving.