Wincanton's focused community website, providing news and information including a full calendar
News » Health & Fitness » Wincanton Health Centre
Wincanton Health and Wellbeing Fair
Thursday 8 September 2016, 15:04
By Julie Woan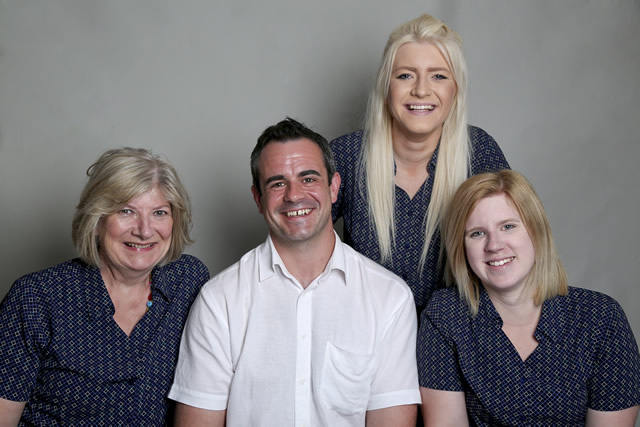 Wincanton Health Coaches: Susy Bridge, Stephen Thornback, Annie Harris and Mary Flower
Wincanton's family doctors and practice staff are inviting the people of Wincanton to come along to this weekend's Health and Wellbeing Fair to discover the simple ways they can improve the wellbeing of themselves and their families.
The Wincanton Health and Wellbeing Fair takes place on Saturday 10th September 2016 from 10.00am - 3.00pm at the Memorial Hall just off the top of High Street, BA9 9HB.
The fair has been made possible by collaboration between the Balsam Centre, South Somerset Association For Voluntary and Community Action (SSVCA) and local businesses. The fair is FREE to attend and will include information for all the family, as well as entertainment, refreshments and a raffle.
Amongst the many health and community organisations supporting the fair will be the Health Coaches from the Wincanton Health Centre. Health Coaches are a new way to support individual patients who might be having problems with their health due to their diet and lifestyle. Adult and child obesity rates are rising across Somerset and the country. Excessive weight is a known factor of increased risk of diabetes and heart disease.
As Health Coaches we want to help more people and help people ask, "What's stopping me from being healthier?" You don't need to run around the park every day to get more active. Advice, information and small changes to diet and lifestyle can make such a real difference to your long-term health.
We have already hosted a carers' afternoon tea party to support local unpaid carers and "Thincanton", an 8 week course to promote weight loss. A new dementia group called 'Memory Lane' has been developed in liaison with the Balsam Centre and they are currently working towards making Wincanton a 'dementia friendly' community. A new monthly community café has also been set up and a support group for patients with cancer is in the process of being set up.
The Wincanton Health and Wellbeing Fair is a fun way to find out what support is available for you, your friends and your family members. So come along. It's absolutely FREE.