Wincanton's focused community website, providing news and information including a full calendar
News » Service Providers
Wills: No Place for Cunning Plans – Attend a Free Talk
Sunday 3 May 2015, 13:30
By Sally Manning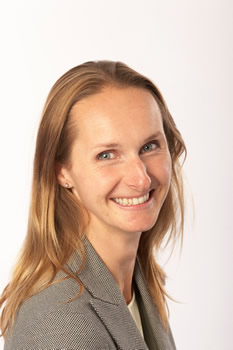 Blackadder's Nursie, the late Patsy Byrne, hit the headlines recently when financial details of her Will emerged.
Survived by five step-daughters after her death at the age of 87, she left four of them £20,000 each but the remainder of her estate – a £900,000 legacy - to the fifth step-daughter as well as gifts to charity.
According to media reports, her family say the money was left for the fifth step-sister to distribute as she saw fit as the actress wished to leave an element of flexibility. For example, in case one of the sisters was in greater need than the others.
All of the estate will be distributed equally between all of her step-children with the family confirming that they were all in complete consultation with no arguments involved.
Fortunately, this cunning plan has a happy ending, but not all estate disputes are resolved in such an amicable and fair way.
There are two main points to learn from this scenario:
Firstly, when deciding how to distribute your estate, you should avoid flexibility in your Will; don't rely on your beneficiaries to 'do the right thing'.
In our experience, we have found that too often clients want to gift a sum of money to someone, but then ask them to make a further payment to another person or charity, at their discretion. Asking people to make these onward gifts can work, but not always.
In these circumstances, beneficiaries are under a moral obligation rather than a legal obligation to make any additional gifts from their money. Crucially, people's circumstances can change over time.
Although at the time of making your Will your beneficiary may not appear to require additional finances, at the time they receive the inheritance their personal finances may have changed for the worse. In our experience we have seen that frequently, the onward gift is not made. We always advise clients that if they strongly want an individual or a charity to benefit from their estate they should unambiguously include the gift outright in their Will.
Secondly, according to media reports, one of the late Mrs Byrne's step-daughters suggested that her step-mother was not fully aware of the size of her estate.
Of course, we don't expect clients to know the value of their estate to the nearest £100 but writing your Will is more difficult if you are not aware of how much you have to leave.
Obviously your estate can fluctuate, which is why we advise you to revisit your Will periodically. Another good eason for knowing the value of your estate is because it is a reliable test for whether you have the requisite mental capacity to make a Will. If anyone challenges your Will in court, your lack of awareness could be used as evidence against the validity of it.
Why not come along to one of our talks taking place in May to find out more about Wills and Lasting Powers of Attorney:
Tuesday 12th May at 11.30am – 'Lasting Power of Attorneys' at the Veronica Room, The Balsam Centre, Wincanton

Wednesday 13th May at 2pm – 'Wills and how to make one' at the Cemetery Chapel, Castle Cary.

Tuesday 26th May at 11.30am – 'Wills' at the Veronica Room, The Balsam Centre, Wincanton.
Make sure your plans will be put into practice by allowing us to draft your Will.
Please contact Sally on 01935 811304 or for more details about how we can help you.