Wincanton's focused community website for news, views and information including a full calendar
Headlines » Service Providers
South Somerset CAB to Provide Outreach at the Balsam Centre
Sunday 1 January 2011, 15:01
By Alison Lennox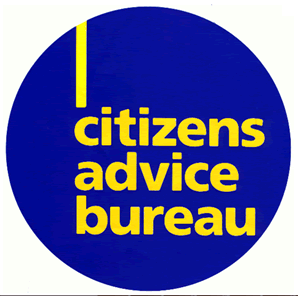 South Somerset Citizens Advice Bureau, based in Yeovil, provides free, independent, confidential and impartial advice to individuals on their rights and responsibilities. We value diversity, promote equality and challenge discrimination.
The Citizens Advice service aims to:
Provide the advice people need for the problems they face
Improve the policies and practices that affect people's lives.
In addition to giving information and advice to clients on a wide range of issues, our volunteer advisers can also offer practical help, for example by writing letters, making phone calls, negotiating on clients' behalf, representing clients at tribunals and carrying out specialist casework.
We already provide successful outreach services in Crewkerne and Chard and now we are pleased to announce that as of the 16th January 2012, thanks to a collaboration with the Balsam Centre, we will also be providing an outreach in Wincanton. This is open to all members of the public and no booking is required. Simply drop in to the Balsam Centre on the given dates where a Gateway Assessor will be on hand to give you help and advice on debt, welfare benefits, housing, employment, consumer any other issue you may have.
What to expect from your visit:
Everyone is offered a short session with a Gateway Assessor who will identify the most appropriate way for us to give you the help that is needed. Depending on your particular needs, we may make an appointment to discuss your problems further - in person or by telephone. Alternatively we may provide you with information to take away or direct you to a different organisation that is better placed to help you. Please tell us about any language or access requirements you have and we will do our best to accommodate them.
This exciting collaboration between South Somerset Citizens Advice Bureau and the Balsam Centre will enable us to provide help and support to the people of Wincanton, some of whom may be unable to come into our offices in Yeovil.
The outreach service will be open from 10.00am until 1.00pm on:
Monday 16th January 2012
Monday 30th January 2012
Monday 13th February 2012
Monday 27th February 2012
Monday 12th March 2012
Monday 26th March 2012
Further dates will be published in the Wincanton Window Diary and on posters in the Balsam Centre.
For further information, or for details on becoming a volunteer, please call us on (01935) 421167. Online advice can be accessed through the Citizens Advice website www.adviceguide.org.uk.