Wincanton's focused community website, providing news and information including a full calendar
News » Health & Fitness » The Studio
Shrinking Violet Body Wrap at The Studio
Monday 10 February 2014, 17:18
By Dawn Old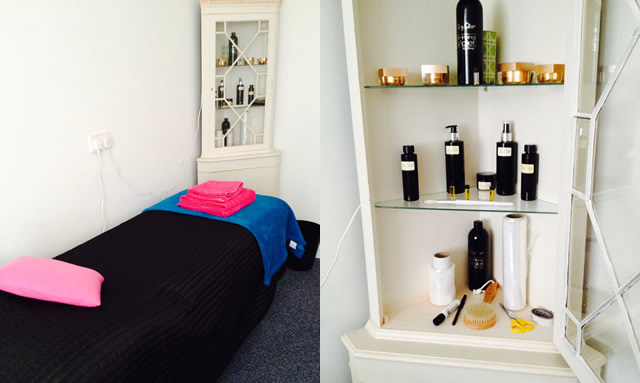 Wouldn't it be amazing if someone could invent a simple, painless and effective treatment that would help shift that stubborn fat that no amount of diet or exercise will budge - and get rid of it for good?
At Last, A Treatment That Works!
Here at The Studio, Wincanton, both Dawn and Georgina are qualified to offer Shrinking Violet, the body wrap treatment from Tibby Olivier that is unlike any other!
How Does Shrinking Violet Work?
This body wrap is a painless, relaxing treatment that works using natural ingredients to break down fat cells so that they can be excreted from the body. It can be very successful in removing fat from the problem areas we mentioned and ladies who have had treatments here in the Wincanton Studio have had excellent inch loss (and weight loss) results.
When Will I Start To See Results?
Visible results are IMMEDIATE! Of course, results vary from person to person, depending on their build - but after your very first treatment you could see a two inch reduction in your waist size and many people drop one whole dress size!
Measurements are taken before and after each session so you can see exactly what your inch loss is in the main areas of chest, waist, hips, thighs and upper arms (additional measurements are also taken).
Will The Results Be Permanent?
Yes! Once the fat is gone, it is gone! You will only gain those inches back if you make NEW fat cells by eating more calories than you burn.
So if you combine your Shrinking Violet treatments with using our Toning Tables, taking exercise and eating healthily, you will get the very best results possible.
How Many Treatments Will I Need?
You could just have a single treatment before a special occasion and be delighted with the results! However, for longer term benefits, we recommend an initial course of six treatments.
To achieve best results, we will advise you how close together these should be - but you can have a treatment every seven days if you wish.
After that, it is just a question of maintaining the new, slimmer you! To do this, all you need is a yearly or twice-yearly Shrinking Violet wrap to keep your body toned and firmed.
"The wraps have been an inspirational way to help me to lose an amazing amount of inches. Thank you Dawn Old at The Studio for your support and eating advice over the last two months. It has helped my confidence and set me on a very positive road to further weight loss. I highly recommend the Shrinking Violet wraps to anyone needing to get into a special outfit or a LBD! - A.L"