Wincanton's focused community website, providing news and information including a full calendar
News » Service Providers
NatWest Wincanton Reassures – We're Not Closing!
Tuesday 10 February 2015, 18:54
By John Smith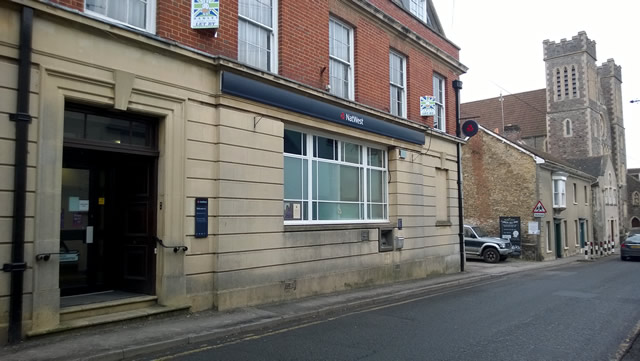 On Thursday 5th February the Western Gazette announced that "Wincanton's branch of NatWest is due to close its doors in a little over a month's time".
The article claimed that the branch was situated in Station Road, Wincanton, but confusion arose because there is no bank on Station Road, Wincanton.
A closer look at the Gazette article reveals that it appeared under a section headed "Gillingham News". Further investigation reveals that the closure actually affects the NatWest branch in Station Road, Gillingham.
Since the article appeared staff at the Wincanton Branch have been very eager to reassure customers that it is not closing.
Some time ago NatWest closed their branch in Bruton, and more recently they closed the branch in Castle Cary. Both communities are smaller than Wincanton and Gillingham is more than double the size of Wincanton, so with the announcement that the Gillingham Branch is to close, how safe is Wincanton?
I spoke to NatWest HQ in Edinburgh to clarify the position. They replied:
"Wincanton branch is not earmarked for closure and the hours have not been reduced - it is still currently open 9.00am - 4.30pm Monday to Friday."
So there it is. The Wincanton Branch of NatWest is not under threat of closure. It is now on record in the Wincanton Window, just in case we need to refer to it in future.