Wincanton's focused community website, providing news and information including a full calendar
Headlines » Councils » Town Council » Message from the Mayor
Fri 10 Jul '20, 13:32
By Sue Shelbourn-Barrow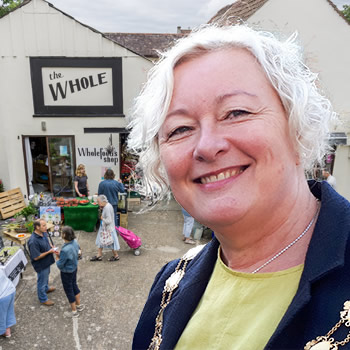 This week, the Mayor thanks the businesses and volunteers that have been working from Cole's Yard to continue to provide essentials like fruit and veg to people isolating in Wincanton, as well as the surrounding villages during lockdown.
Wed 1 Jul '20, 15:26
By Sue Shelbourn-Barrow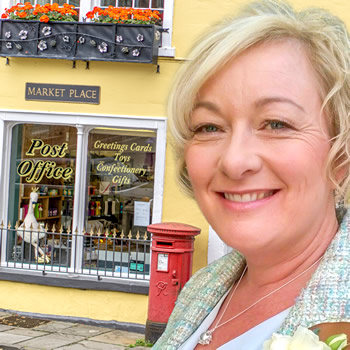 During lockdown, Wincanton's Post Office has remained a beacon of normality, hugely appreciated by the Town. Postmaster Nigel MacCormack describes his experience and expresses gratitude to those who have made it possible.
Wed 24 Jun '20, 20:01
By Sue Shelbourn-Barrow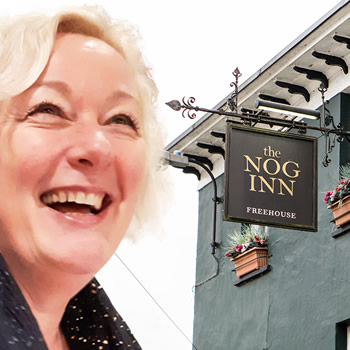 Will and Amy of The Nog Inn have adapted their business model to meet requests from customers, and they're looking to the future in our beautiful town. Read on to find out what they've been getting up to during lockdown.
Fri 19 Jun '20, 16:17
By Sue Shelbourn-Barrow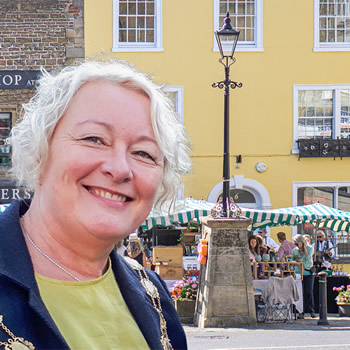 With lockdown restrictions being relaxed, Wincanton SEED Market is making its return, and if you've noticed all the colourful, uplifting knitted flowers and figures all over town, you might be curious to know where they came from.
Fri 12 Jun '20, 15:39
By Sue Shelbourn-Barrow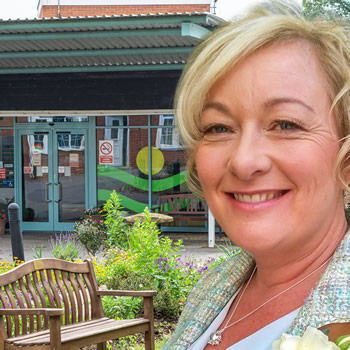 This week, the Mayor celebrates the staff and community of Wincanton Community Hospital, who have contributed this message to tell us what life has been like for the patients and staff during lockdown.
Fri 5 Jun '20, 17:23
By Sue Shelbourn-Barrow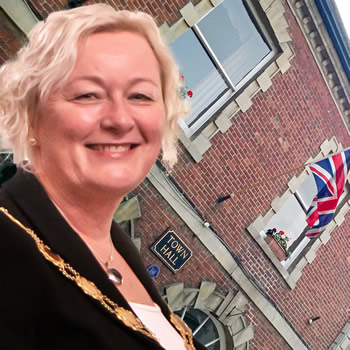 On March 23rd, the Town Hall went live with the third of Wincanton's offers of support. The Town Council food parcels offer was developed to provide for those who, due to unforeseen circumstances, required a donation of food.
Sat 30 May '20, 18:38
By Sue Shelbourn-Barrow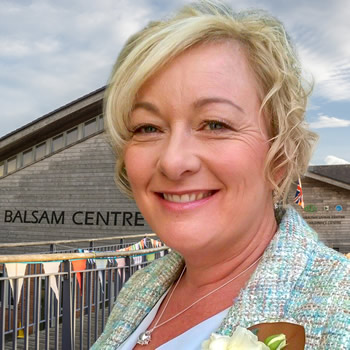 This week, the Mayor is celebrating the Balsam Centre; another of the key components of Wincanton's support for the vulnerable, and a hub from which an army of volunteers is being coordinated to deliver shopping, prescriptions and more to those who can't leave their own houses.
Fri 22 May '20, 16:45
By Sue Shelbourn-Barrow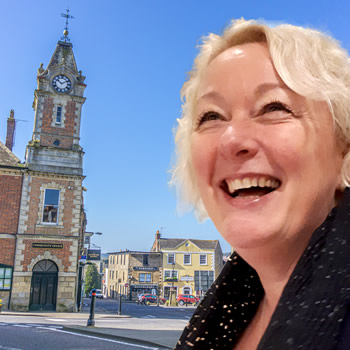 The Wincanton Live at Home scheme began in 1997 and now supports around 170 local residents with an average age of 88, providing an invaluable safety net for the vulnerable during lockdown, with unstinting support from about 40 volunteers.
Thu 14 May '20, 21:27
By Sue Shelbourn-Barrow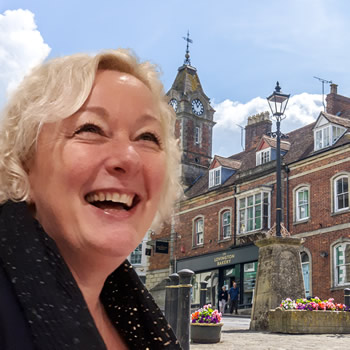 Mayor of Wincanton, Councillor Shelbourn-Barrow, has decided to share a weekly message of positivity relating to the effort going on in the Town to support the vulnerable and isolating. This is the first. Look out for weekly updates!
Showing 1 - 9 of 9 Articles