Wincanton's focused community website, providing news and information including a full calendar
News » Councils » Town Council » Message from the Mayor
Message from the Mayor #2 - Celebrating Wincanton Live at Home
Friday 22 May 2020, 16:45
By Sue Shelbourn-Barrow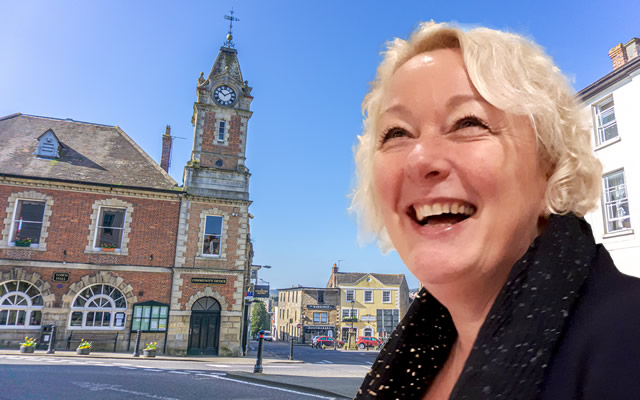 This is the first of the Town offers for us all to celebrate.
Who are we?

The Wincanton Live at Home scheme began in 1997 and in that time we have been offering social groups and clubs, befriending, handyman services, bad weather support, outings, theatre trips, holidays, information and signposting to the older members of our community. Our scheme is open to anyone over 60, free to join (you just pay for the events you attend), and it provides a lifeline for those who may otherwise have to stay at home with no social connection.

Our Town offer

When the current situation arose, we had just held our last clubs in the week beginning 9th March. With an average membership age of 88, we didn't wait for official lockdown to roll out a strategy for protecting our members. At that point the membership list was split between staff and volunteers so that members would receive welfare calls (a friendly chat, advice and information), and support for shopping, prescription collection etc. as required. Once the official lockdown started, we also began to receive calls from other organizations, families and concerned neighbours referring more people to us for support, as well as numerous offers of help from local organizations, businesses and individuals. As a result, we are currently supporting in the region of 170 local residents.

Positive feedback

The overwhelming response from our members indicates that the safety net provided by the LAH has dramatically reduced the fear and anxiety that the situation would otherwise have caused.

Shout out!

We are indebted to the unstinting support of our fantastic team of approximately 40 volunteers of all ages, some perhaps volunteering for the first time and feel that the sense of community that has been created throughout this period is a beautiful thing which will hopefully continue well into the future.
If you wish to speak with the Live at Home service please contact Scheme Manager Sandra Cox on 07565 296790 or 01963 33588.
My heartfelt thanks to Wincanton Live at Home and its volunteers.
Sue
Cllr Shelbourn-Barrow
---
Related articles