Wincanton's focused community website, providing news and information including a full calendar
News » Health & Fitness » Patient Participation Group
Large Turnout to Hear About Parkinsons
Thursday 30 September 2010, 17:07
By Stephen Beech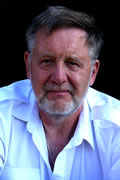 Wincanton Patient Participation Group held another successful Health Information Evening entitled "Living with Parkinson's" at Wincanton Memorial Hall on Monday 13th September. Over 70 people attended to listen to and ask questions to three invited guest speakers who together offered a vast range of knowledge and experience of dealing with the disease.
The first speaker was Parkinson's Speciality Nurse Ruth Goodland from Yeovil District Hospital. She spoke from six years of working experience and gave a very informative description of her role and responsibilities. She described what help is available to patients, carers, and relatives. She also detailed the location and numbers of clinics together with the consultants and speciality doctors now involved. The audience were given very specific details of the services available and how to access them.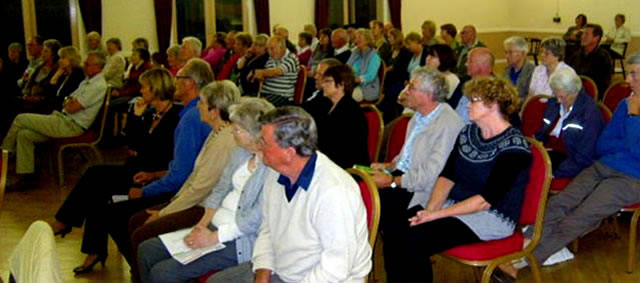 The second speaker was Dr Kristina Baker, Speciality Doctor from the Queensway Unit at YDH who has more than 15 years experience of working with the disease. In a most interesting presentation she described how difficult it is to diagnose Parkinson's and how the symptoms can vary from patient to patient. She explained what they look for and how they differentiate between the various forms of the disease.
Dr Baker then went on to explain what drugs are available to control the disease. She also explained what other services are available to help and control its effect on the body such as physiotherapy together with speech and occupational therapy. She concluded by describing what research is being carried out in the search for a cure.
Finally Jayne Dunn, South West Information and Support Manager for Parkinson's UK told the audience how the charity can help. The charity offers help and assistance from advice to patients right through to funding research projects seeking a cure. She offered a range of information in both handouts and videos, even offering advice on how to tell close relatives of the disease and "how to find a good residential home" should the need arise.
The evening ended with a Question+Answer session together with refreshments.
PPG member and Parkinson's sufferer Stephen Beech invited all to a "Tea + Chat" session at the Wincanton Memorial Hall on Wednesday 22nd September at 2.00pm with the aim of setting up a local Parkinson's Support Group.