Wincanton's focused community website, providing news and information including a full calendar
News » Clubs/Associations » Wincanton Gardeners
It's not too late to enter the Wincanton Gardeners' annual show
Wednesday 23 August 2017, 20:57
By John Smith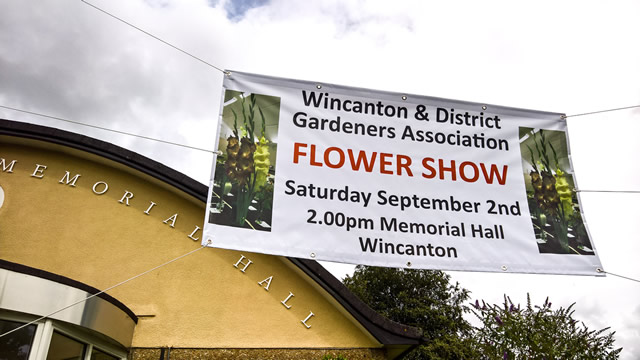 Wincanton & District Gardener's Association (WDGA) is holding its 62nd annual show on Saturday 2nd September in the Wincanton Memorial Hall. Doors open to the public at 2pm, with admission at £1 per person, but under 16's get in free.
It's not too late to get involved! The deadline for new entries is 9pm Saturday 26th August. Download schedules and entry forms at the bottom.
The show enables gardeners and crafters of all abilities to exhibit their produce. Have you ever visited a flower show and thought, "mine is better than that"? This is an opportunity to show people what you've got. First timer or veteran, you'll be made very welcome.
The show schedule gives details of each exhibition section and its sub-classes. Across the schedule there are 127 separate classes, with full descriptions of what you can enter as an exhibit. For all you budding gardeners who have some flowers, vegetables or fruit in your garden, you'll find a class that you can enter.
No need to worry if you're not into flowers and vegetables. There are classes for homecraft including jams and jellies, bread, and of course those amazing cakes that many of you delight in producing throughout the year.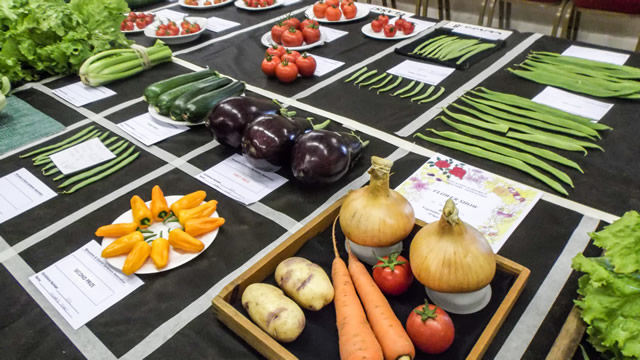 For those with a more technical bent there are handicraft classes including knitting, embroidery, crochet, lacework, patchwork and quilting. There are also three themes for photographic entries: "Harvest Time", "A Single Bloom" and "Celebrations". The themes for 2018 will be "Rock Pools', "Winter' and "Unusual Pub Signs', so you have a whole year to get out there with your camera and get a good shot.
For all who like to work with words there is a poetry class and the theme this year is "By the Sea". Entries should be printed on a sheet of A4 paper.
There is also a separate section dedicated to novices, for entries of vegetables, fruit and flowers. The RHS defines novice as "any exhibitor who can state truthfully that he/she has not previously won any prize, anywhere, for the class in which he/she now intends to exhibit".
If you think that these shows are only for the older generations, you are quite mistaken. The Wincanton show, like many others, wants to inspire children of all ages to exhibit, too. In fact they have their own dedicated show schedule covering a wide range of disciplines for children aged from under four to fifteen years.
With the exception of one class, anyone can enter an exhibit as long as it conforms to the class description and show rules, which are detailed in the show schedule. The exception is the members-only class. Earlier in the year members were given the opportunity to purchase a fuchsia plant. This can be entered in the "MEMBERS' Fuchsia" class. Plants should be displayed in a pot with an internal diameter of no more than 6 inches (15cm).
WDGA is a member of the Royal Horticultural Society (RHS), and seeks to follow the RHS rules to the best of its ability. You will find the Wincanton show rules in the official show schedule, available from various venues around town including Clementina's, Wincanton Library, Wild Cardz and the Parish Office.
All entry application forms (including fees as per the schedule) must be received by the Show Co-ordinator, Mrs I. Nicholls, 12 Southgate Drive, Wincanton, Somerset, BA9 9ES, by 9pm latest on Saturday 26th August.
If you have any questions, or need further information please contact Mrs Nicholls on 01963 32081.