Wincanton's focused community website, providing news and information including a full calendar
News » Service Providers
Imaginationmanor Music - Offering lessons, Classes and Workshops
Friday 7 September 2012, 17:40
By Georgina Clackworthy
I offer individual piano, oboe and recorder lessons and music classes/workshops for children in and around Wincanton.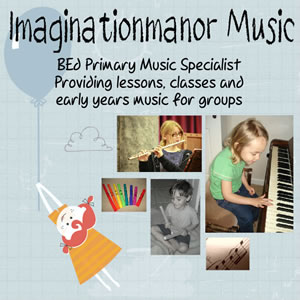 As a Bachelor of Education and a specialist in music, I understand how to meet the needs of children wanting to learn music. I regularly play oboe, cor anglais, piano and recorders. On top of offering tutoring I am keen to use my skills with children in the early years and primary age range. Music can be very beneficial for young children; not just from becoming 'musical' but with other areas of their development, such as speech and language, motor skills and imagination.
Youth Music (the leading UK children's music charity) has researched the impact of music on young children:
"From the findings, we have concluded that regular weekly or bi-weekly contact over a two year period between a musician and very young children (0-5) impacts on several areas of these children's development."
On offer currently there is a class called Piano Explorers. This class teaches children a secure, basic understanding of Musical concepts such as rhythm, melody, dynamics and training the ear before children advance onto reading notation in individual lessons. From the outset piano technique is taken seriously even though it is taught through games and songs. The class is about having fun and enjoying music; the children do not need to keep still - movement is used to help the children learn.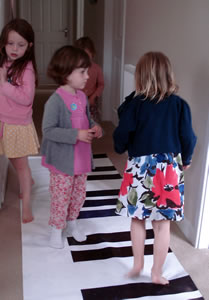 I would really like to offer music to Baby & Toddler groups, visiting during a regular 'meet' time. I believe music is about fun and exploration. I have three boys of my own so understand how children like to move about and explore. I do not expect children to sit still and I enjoy the spontaneity children have. I will bring resources to a group, lead singing with games, movement, rhythm play and some live music from my instruments too. If you have a toddler group that might be interested please get in touch.
This is quoted from the Literacy Trust and sums up the type of music I want to offer:
"A happy baby is a busy baby. Finding enjoyment in making noise is one of the most exciting early experiences that babies and toddlers have. And one of the most important aspects of this enjoyment comes from sharing the excitement with other children and adults."
If you would like to immerse your child in fun music making led by an experienced educator and musician - call me on 07837 800 088, find me on Facebook or visit the Imaginationmanor Music website.